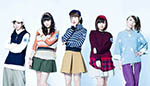 Especia is a Japanese idol group formed in June 2012.
It currently consists of 2 members.
The leader is Tominaga Haruka.
The idol unit is from Osaka, but moved to Tokyo.
Biography / History
Especia perform a mix of 80's disco, funk and j-pop songs.
They are produced by Schtein & Longer (Scrambles).
The name of the group comes from the Spanish word meaning "spice" in English.
There were 10 members when Especia was formed in June 2012.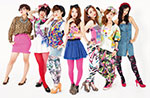 In August 2012, Imai Akari and Inoue Erena announced their graduation. Uesaka Mizuki suspended her activities with the idol group.
Their 1st EP Dulce was released in November 2012.
Itatsuda Yuka graduated in December 2012.
In January 2013, the vinyl record Taste of Spice was funded via the Japanese crowdfunding platform Picnic. 228 people participated in the campaign and a total amount of 1,311,000 Yen was collected.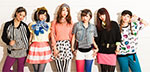 In May 2013, 2 versions of their 2nd EP Amarga -Tarde- -Noche- went on sale on the same day.
Their 1st live in Tokyo titled Vamos a Especia was held in February 2013 at Koenji Club Liner. The event was sold out.
The idol group released its 1st single Midnight Confusion (ミッドナイトConfusion) in September 2013.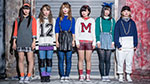 The girls hosted the radio show Especia Palm Music Saturday broadcast on FM Amagasaki (エフエムあまがさき) from April to June 2014.
Their 1st album Gusto was released in May 2014.
Sugimoto Akane graduated in October 2014.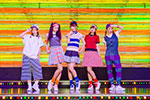 The idol unit held its 1st live tour Musho Gusto Especia Tour 2014 in October and November 2014 across Japan.
The variety program Especia Esperanza in Showroom is broadcast every Monday night between 21:30 and 22;00 since November 2014.
Especia made their major debut with the album Primera released in February 2015 under Victor Entertainment's label VersionMusic.
They were transferred from Tsubasa Plus (つばさプラス) to its management section Bermuda Entertainment Japan in April 2015.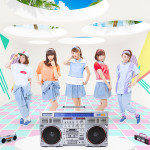 Their 1st major single Aviator / Boogie Aroma was released in July 2015.
The girls hosted a regular segment on the radio show E∞Tracks Selection on FM Osaka between July and December 2015.
Their official fan club Club Royal Resort Horie (クラブ ロイヤルリゾート堀江) was created in August 2015.
Especia Estrella Tour 2015 was held from October 2015 to January 2016 across Japan.
In January 2016, Especia staff announced that the idol group was going to move from Osaka to Tokyo.
As a result, Sannomiya Chika, Mise Chihiro and Wakita Monari decided to graduate in February 2016 after Hotel Estrella live.
Their 1st major album Carta was released in February 2016.
Tominaga Haruka, Mori Erika, Sannomiya Chika, Mise Chihiro and Wakita Monari made a guest appearance in the MV of Negicco's single Mujun, Hajimemashita (矛盾、はじめました。) on sale in March 2016.
The LP records Memoria A & B were released in June 2016. They feature remastered songs by the 5-member line-up before they left the unit.
Profile
Especia (エスペシア)
Years active : 2012 – present
Label : VersionMusic
Agency : –
Members
Tominaga Haruka (冨永悠香)
Mori Erika (森絵莉加)
Former Members
Imai Akari (今井明香里)
Inoue Erena (井上江玲奈)
Uesaka Mizuki (上坂みずき)
Itatsuda Yuka (井立田優香)
Sugimoto Akane (杉本暁音)
Mise Chihiro (三瀬ちひろ)
Sannomiya Chika (三ノ宮ちか)
Wakita Monari (脇田もなり)
Discography
EP
30/09/2012 : Dulce
22/05/2013 : Amarga -Tarde-
22/05/2013 : Amarga -Noche-
18/02/2015 : Primera
Singles
11/09/2013 : Midnight Confusion (ミッドナイトConfusion)
18/12/2013 : Our Sp!ce
08/01/2014 : Ya・Me・Te! / Adventure wa Giniro ni (YA・ME・TE! / アバンチュールは銀色に)
22/07/2015 : Aviator / Boogie Aroma
Albums
28/05/2014 : Gusto
24/02/2016 : Carta
LP record

01/06/2016 : Memoria A
01/06/2016 : Memoria B
Links
News