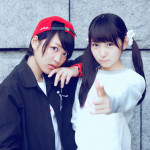 Rhymeberry (ライムベリー) is a Japanese idol group formed in 2011.
It currently consists of 2 members.
Rhymeberry perform rap and hip hop songs.
Biiography / History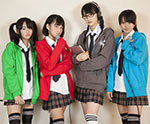 The members of the idol unit were selected from usa☆usa Girls (usa☆usa少女倶楽部) in 2011.
Their radio show Rhymeberry no Ahh! Fresh (ライムベリーのAhh!Fresh) was broadcast from April to September 2012 on Shimokita FM (下北FM).
Rhymeberry made their debut with the single Hey! Brother released in July 2012 under the label Aries Records.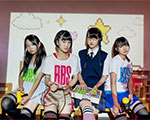 Rhymeberry signed under T-Palette Records in late 2012.
Their 1st single under this new label, R.O.D. / Sekaijuu ni I Love You (R.O.D./世界中にアイラブユー), was released in March 2013.
Otawara Yuka withdrew due to family circumstances in April 2014.
The idol group held its 1st live Magic Party in August 2014 at WWW Shibuya, Tokyo.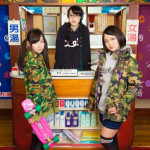 Their first single as a 3-member unit, Idol Illmatic, is going to be on sale in November 2014.
DJ Hikaru and MC Hime announced their graduation in February 2015. MC Miri was the only remaining member.
The producer Kuwashima Yoshikazu left the unit at the same time due to the expiration of his contract.
MC Misaki joined Rhymeberry a few days later. She is a former member of Aither.
In April 2015, MC Miri and 8Gatsu-chan (Oyasumi Hologram) formed the new idol group 8mm.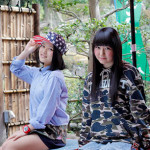 The single Mirrorball went on sale in the end of May 2015.
Their 1st album Rhymeberry was released in December 2015. The was produced by Daihatsu and other artists such as Sagawa Hiroki, Josh White and DJ-S.A.L., who have already worked with other idol groups like Tokyo Girls' Style and MIKA☆RIKA.
Miri participated in a MC Battle tournament in December 2015.
Profile
Rhymeberry (ライムベリー)
Years active : 2011 – present
Label : T-Palette Records
Agency : E Ticket Production
Members
MC Miri – Sakurai Miri (櫻井未莉)
MC Misaki (みさき)
Former Members
Yuka – Otawara Yuka (大田原優花)
DJ Hikaru – Nobuoka Hikaru (信岡ひかる)
MC Hime – Mochida Himeka (持田妃華)
Discography
Singles
11/07/2012 : Hey! Brother
20/03/2013 : R.O.D. / Sekaijuu ni I Love You (R.O.D./世界中にアイラブユー)
31/07/2013 : SuperMCZTokyo
12/02/2014 : Winter Jam
19/11/2014 : Idol Illmatic
??/05/2015 : Mirrorball
Albums
Links
News