OP Samba (おっPサンバ) is a Japanese idol group formed in early 2014.
It currently consists of 3 members.
The girls are also members of Sexy All Sisters (セクシー☆オールシスターズ).
The idol unit is based in Tokyo.
Biography / History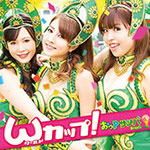 As its name suggests, the theme of OP Samba is the carnival of Brazil. The 3 pretty and sexy members wear colorful costumes with feathers.
The idol group held its debut live performance in March 2014 at Akasaka Blitz, Tokyo.
OP Samba's 1st single W Cup! (Wカップ!) was released in June 2014 the beginning of the 2014 FIFA World Cup in Brazil.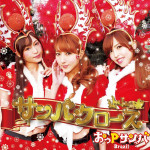 Their 2nd single Samba Claus / Otsukare Samba (サンバクロース / お疲れサンバ!!) was funded via a crowdfunding project launched during autumn 2014. The goal was to collect 300,000 Yen. At the end of the campaign, a total amount of 1,025,000 Yen were pledged.
Op Samba 1st one-man live was held in September 2015 at Akiba Arena.
The idol group is going to disband at the end of the 2016 Summer Olympics in Rio de Janeiro.
Profile
OP Samba (おっPサンバ)
Years active : 2014 – 2016
Label : –
Agency : Jolly Roger
Members
Takagi Azusa (高木あずさ)
Shirakawa Mina (白川未奈)
Aoyama Tomomi (青山智美)
Discography
Singles
04/06/2014 : W Cup! (Wカップ!)
24/02/2014 : Samba Claus / Otsukare Samba!! (サンバクロース / お疲れサンバ!!)
Albums
Links
News