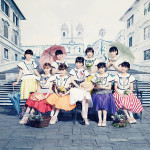 Houkago Princess (放課後プリンセス) is a Japanese idol group formed in August 2011. They are also known as HouPri (放プリ).
It currently consists of 9 members.
The idol unit is based in Tokyo.
Biography / History
Houkago Princess are famous for the quality of their uniforms and of their music.
The leader is the "president of the student council".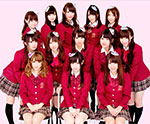 Their debut single Houkago Princess ~Oshiete Kudasai!~ (放課後プリンセス ~おしえてください!~) was released in August 2011.
Houkago Princess held regular live performances at Ikebukuro White Base in Tokyo between 2011 and April 2013.
The concert HouPri Live Lesson 1 ~Live Lived Lived~ was held in August 2014. This event celebrated the 3rd anniversary of the idol group.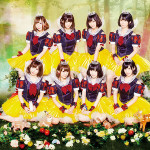 They signed under the major label Universal Music in February 2015.
Houkago Princess members turned into Snow White for the single Kiete, Shirayukihime (消えて、白雪姫) on sale in October 2015.
The girls were wearing Marie-Antoinette costumes in the MV for Junpaku Antoinette (純白アントワネット) released in February 2016. This single ranked 2nd on the Oricon weekly chart.
Ayase Miho announced her graduation in March 2016.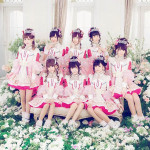 The members of the idol group became sexy mermaid princesses for the single Seishun Mermaid (青春マーメイド) which was released in June 2016.
Sasara Sekine, Nagasawa Marina and Kojima Mayumi were promoted from cadet to regular members in August 2016 during Tokyo Idol Festival.
Miyashita Mayuka graduated in August 2016.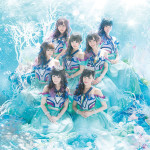 The theme of the MV for the single Himitsu no Tiara to Gelato (秘密のティアラとジェラート), on sale in October 2016, was inspired by the 1953 movie Roman Holiday (ローマの休日) starring Audrey Hepburn. The lyrics of the coupling song Forza! Ole! were written by Houkago Princess member Yamaguchi Miran.
Michishige Saho is a cousin of former Morning Musume's Michishige Sayumi.
Profile
Houkago Princess (放課後プリンセス) / HouPri (放プリ)
Years active : 2011 – present
Label : Universal Music
Agency : –
Members
Odagiri Nana (小田桐奈々)
Miyashita Mayuka (宮下まゆか)
Yamaguchi Miran (山口みらん)
Kizuki Saori (木月沙織)
Shirosaki Himari (城崎ひまり)
Michishige Saho (道重佐保)
Former Members
Yamaguchi Mai (山口舞)
Kishitani Yuki (岸谷優希)
Yumeka (夢夏)
Miyashita Mayuka (宮下まゆか)
Asakura Erina (朝倉恵璃菜)
Matsumoto Ria (松本梨愛)
Noda Hitomi (野田仁美)
Momose Fuka (百瀬楓花)
Aiuchi Kohana (相内今華)
Kobayashi Rena (小林玲奈)
Nagafuji Aoi (永藤葵)
Chiba Sakino (千葉さきの)
Shiraishi Rika (白石りか)
Yamakawa Risa (山川莉)
Hayamizu Rin (早水凛)
Fukuhara Kyoka (福原杏夏)
Sakurai Riho (櫻井りほ)
Kawamura Shiori (河村しおり)
Nagasawa Marina (長澤茉里奈)
Sakuragi Nene (桜木寧々)
Ayase Miho (綾瀬美穂)
Miyashita Mayuka (宮下まゆか)
Discography
Singles
03/08/2011 : Houkago Princess ~Oshiete Kudasai!~ (放課後プリンセス ~おしえてください!~)
24/12/2011 : Uchuu Ichi no Christmas (宇宙一のクリスマス)
24/12/2011 : Juliet ~Kimi wo Suki na 100 no Riyuu~ (Limited Edition)  (ジュリエット ~君を好きな100の理由~(会場限定盤))
29/02/2012 : Juliet ~Kimi wo Suki na 100 no Riyuu~ (ジュリエット ~君を好きな100の理由~)
07/10/2012 : Kojiki Shika! (古事記しか!)
02/12/2012 : Housou-bu Please (放送部プリーズ)
21/12/2012 : Uchuu Ichi no Christmas (宇宙一のクリスマス) (2012-2013 Version)
15/05/2013 : Juliet ~Kimi wo Suki na 100 no Riyuu~ (ジュリエット ~君を好きな100の理由~) (2013 Version)
23/11/2013 : Samu wa Fuyui! (サムはフユい!)
23/09/2014 : Manatsu no Yoru no Yume (真夏の夜の夢)
28/10/2015 : Kiete, Shirayukihime (消えて、白雪姫)
17/02/2016 : Junpaku Antoinette (純白アントワネット)
29/06/2016 : Seishun Mermaid (青春マーメイド)
12/10/2016 : Himitsu no Tiara to Gelato (秘密のティアラとジェラート)
Albums
19/08/2015 : Seifuku Cinderella (制服シンデレラ)
Links
News