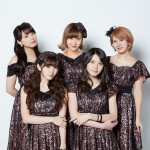 °C-ute is a Japanese idol group formed in June 2005. It is part of Hello! Project and produced by Tsunku♂ (つんく♂).
It currently consists of 5 members. Each one of them has been assigned a color.
The leader is Yajima Maimi. She is also the leader of Hello! Project.
The name of the idol unit refers to the "cute" side of the members.
Suzuki Airi is also part of Buono!.
September 10 is officially °C-ute's day (℃-uteの日). They hold an annual concert on this day since 2006.
Biography / History
The girls passed the audition and joined Hello! Project in 2002. They were members of Hello! Project Kids along with Berryz Kobo before the creation of °C-ute.
The idol group was officially formed in June 2005.
Hello! Pro Egg member Arihara Kanna was added in January 2006.
°C-ute released their debut single Massara Blue Jeans (まっさらブルージーンズ) in May 2006.
Their 1st album Cutie Queen Vol.1 (キューティークイーン Vol.1) was released 5 months later in October 2006.
Murakami Megumi withdrew in November 2006 in order to focus on her studies.
°C-ute released their major debut single Sakura Chirari (桜チラリ) in February 2007. It was ranked 5th on Oricon weekly chart.
The idol group won the Best New Artist award at the 49th Japan Record Award (第49回日本レコード大賞) ceremony in December 2007.
The girls participated in the NHK Kouhaku Uta Gassen (NHK紅白歌合戦) in December 2007. It is a popular annual music show broadcast on New Year's Eve.
In February 2009, Arihara Kanna went on hiatus due to hallux valgus. She left the idol unit in July 2009.
Umeda Erika announced her graduation in October 2009 in order to become a fashion model.
°C-ute opened their blog in April 2010 and their official YouTube channel in October 2010.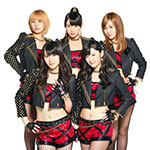 The idol group participated in Japan Expo in France in July 2013. They gave their first overseas live performance which was titled °C-ute Cutie Circuit ~Voyage à Paris~ at La Cigale.
The held their first concert at Nippon Budokan in Tokyo in September 2013.
In March 2014, the girls collaborated with Reebok for a marketing campaign for Your Reebok, the online shop of the worldwide sports manufacturer which allow people to make sneakers their own design.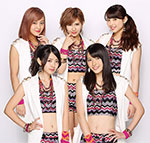 °C-ute participated again in Japan Expo in Paris Nord Villepinte, France, in July 2014 along with Berryz Kobo as the guests of honor.
In December 2014, Nakajima Saki was appointed as strawberry ambassador of Chichibu city in Saitama prefecture.
In March 2015, their blogging platform was switched from Gree to Ameba.
The single Tsugi no Kado wo Magare / Gamusha Life / The Middle Management ~Josei Chuukan Kanrishoku~ commemorated the 10th anniversary of the idol group in April 2015.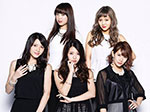 °C-ute Cutie Circuit ~¡Vamos a México!~ was held in September 2015.
In October 2015, Suzuki Airi served as a model for Suzunoya kimonos for the 2nd consecutive year.
In November 2015, Yajima Maimi appeared in the MV for Love Story by Taiwanese band Magic Power.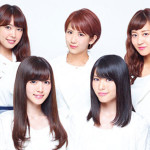 Various artists such as Nakajima Takui, Shock Eye (Shonan no Kaze), Miura Yoshiko, Kondo Kaoru, Nakamura Yoshinori, Hoshibe Sho, Jean-Luc Ponpon, Kodama Ameko, Watanabe Yasushi, and Tsunku♂ wrote songs for °C-ute's 9th album °Cmaj9 on sale in December 2015.
Their 29th single Naze Hito wa Arasoundaro? / Summer Wind / Jinsei wa Step! (何故 人は争うんだろう? / Summer Wind / 人生はStep!), released in April 2016, includes more mature songs.
°C-ute held a concert in Hong Kong in May 2016.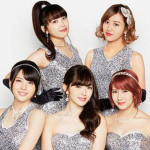 Okai Chisato went temporary on hiatus due to medical treatment for vocal cord nodule in May 2016.
Suzuki Airi hosts the program i-dio since July 2016.
Yajima Maimi's photobook Hitori no Kisetsu (ひとりの季節) was published in August 2016.
°C-ute will break up and graduate from Hello! Project in June 2017 after a last live performance at the Saitama Super Arena.
Profile
°C-ute
Years active : 2005 – present
Label : Zetima
Agency : Up-Front
Members
Yajima Maimi (矢島舞美) – Red
Nakajima Saki (中島早貴) – Blue
Suzuki Airi (鈴木愛理) – Pink
Okai Chisato (岡井千聖) – Green
Hagiwara Mai (萩原舞) – Yellow
Former Members
Murakami Megumi (村上愛)
Arihara Kanna (有原栞菜)
Umeda Erika (梅田えりか)
Discography
Singles
06/05/2006 : Massara Blue Jeans (まっさらブルージーンズ)
03/06/2006 : Soku Dakishimete (即 抱きしめて)
09/07/2006 : Ooki na Ai de Motenashite (大きな愛でもてなして)
29/07/2006 : Wakkyanai (Z) (わっきゃない(Z))
21/02/2007 : Sakura Chirari (桜チラリ)
11/07/2007 : Meguru Koi no Kisetsu (めぐる恋の季節)
17/10/2007 : Tokaikko Junjou (都会っ子 純情)
27/02/2008 : Lalala Shiawase no Uta (Lalala 幸せの歌)
20/03/2008 : Koero! Rakuten Eagles (越えろ! 楽天イーグルス)
23/04/2008 : Namida no Iro (涙の色)
30/07/2008 : Edo no Temari Uta II (江戸の手毬唄II)
26/11/2008 : Forever Love
15/04/2009 : Bye Bye Bye!
01/07/2009 : Shochuu Omimai Moushiagemasu (暑中お見舞い申し上げます)
16/09/2009 : Everyday Zekkouchou!! (Everyday 絶好調!!)
06/01/2010 : Shock!
28/04/2010 : Campus Life ~Umarete Kite Yokatta~ (キャンパスライフ ~生まれて来てよかった~)
25/08/2010 : Dance de Bacoon! (Danceでバコーン!)
01/12/2010 : Aitai Lonely Christmas (会いたいロンリークリスマス)
23/02/2011 : Kiss Me Aishiteru (Kiss Me 愛してる)
25/05/2011 : Momoiro Sparkling (桃色スパークリン)
07/09/2011 : Sekaiichi Happy na Onna no Ko (世界一Happyな女の子)
18/04/2012 : Kimi wa Jitensha Watashi wa Densha de Kitaku (君は自転車 私は電車で帰宅)
05/09/2012 : Aitai Aitai Aitaina (会いたい 会いたい 会いたいな)
06/02/2013 : Kono Machi (この街)
03/04/2013 : Crazy Kanzen na Otona (Crazy 完全な大人)
10/07/2013 : Kanashiki Amefuri / Adam to Eve no Dilemma (悲しき雨降り/アダムとイブのジレンマ)
06/11/2013 : Tokai no Hitorigurashi / Ai tte Motto Zanshin (都会の一人暮らし/愛ってもっと斬新)
05/03/2014 : Kokoro no Sakebi wo Uta ni Shitemita / Love Take It All (心の叫びを歌にしてみた/Love take it all)
16/07/2014 : The Power / Kanashiki Heaven (悲しきヘブン)
19/11/2014 : I Miss You / The Future
01/04/2015 : Tsugi no Kado wo Magare / Gamusha Life / The Middle Management ~Josei Chuukan Kanrishoku~ (次の角を曲がれ / 我武者Life / The Middle Management ~女性中間管理職~)
28/10/2015 : Arigatou ~Mugen no Yell~ / Arashi wo Okosunda Exciting Fight! (ありがとう〜無限のエール〜 / 嵐を起こすんだ Exciting Fight!)
20/04/2016 : Naze Hito wa Arasoundaro? / Summer Wind / Jinsei wa Step! (何故 人は争うんだろう? / Summer Wind / 人生はStep!)
Other Singles
01/12/2004 : All for One & One for All! (All for One & One for All!) (H.P. All Star)
13/10/2010 : Akuma de Cute na Seishun Graffiti (アクマでキュートな青春グラフィティ)
06/08/2011 : Makeruna Wasshoi! (負けるな わっしょい!) (Bekimasu)
09/11/2011 : Amazuppai Haru ni Sakura Saku (甘酸っぱい春にサクラサク) (Berryz Kōbō × °C-ute)
16/11/2011 : Busu ni Naranai Tetsugaku (ブスにならない哲学) (Hello! Project Mobekimasu)
28/04/2012 : Chou Happy Song (超 Happy Song) (Berryz Kōbō × °C-ute)
Albums
25/10/2006 : Cutie Queen Vol.1 (キューティークイーン Vol.1)
18/04/2007 : 2 mini ~Ikiru to Iu Chikara~ (2 mini ~生きるという力~)
12/03/2008 : 3rd ~Love Escalation!~ (3rd ~Love エスカレーション!~)
28/01/2009 : 4 Akogare My Star (4 憧れ My Star)
24/02/2010 : Shocking 5 (ショッキング 5)
06/04/2011 : Chou Wonderful! 6 (超 Wonderful! 6)
08/02/2012 : Dainana Shou "Utsukushikutte Gomen ne" (第七章 「美しくってごめんね」)
04/09/2013 : 8 Queen of J-Pop
23/12/2015 : °Cmaj9
Best-of Albums
18/11/2009 : °C-ute nan desu! Zen Single Atsumechaimashita! 1 (℃-uteなんです! 全シングル集めちゃいましたっ! 1)
21/11/2012 : 2 °C-ute Shinsei Naru Best Album (② ℃-ute神聖なるベストアルバム)
Links
News