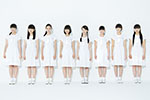 Idol Renaissance (アイドルネッサンス) is a Japanese idol group formed in 2014.
It currently consists of 8 members.
The leader is Arai Noa.
Biography / History
The idol unit has been created by Sony Music Artists (ソニー・ミュージックアーティスツ) in order to celebrate the 40th anniversary of the company.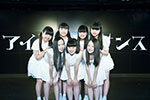 The girls passed the SMA Teens Audition HuAHuA 2013. 13 finalists were selected among 9107 applicants. They had to take singing and dance lessons and to face various challenges before their debut.
Idol Renaissance held their 1st live performance in May 2014 at Akiba Cultures Theater in Tokyo.
The names of the 7 official members were unveiled during this event.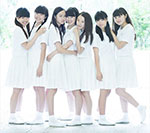 Their debut single 17 Sai (17才) was released in July 2014.
Idol Renaissance signed under T-Palette Records label in December 2014.
Their single You, released in February 2015, is a cover of Oe Senri's song.
The single Natsu no Kesshin (夏の決心), on sale in July 2015, is a cover of the popular summer song by Ooe Chisato. The CD also features covers of Happy End de Hajimeyou by Ootaki Eichi and Dear, Summer Friend by Magokoro Brothers.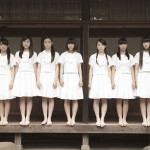 Ishino Riko played in the movie My Friendship Kilt (マイ・フレンドシップ・キルト) along with Igashira Manami (X21), Ichinose Mika (Kamiyado), Komatsu Moka (Hakoiri♡Musume), Noda Mami (Sunmyu). The film was released in August 2015.
Hashimoto Kana announced her graduation in September 2015.
Their 1st one-man live was held in October 2015 at Ebisu The Garden Room, Tokyo.
The girls host the radio show Idol Renaissance ni Shabekuru Naissance (アイドルネッサンスのしゃべくるネッサンス) on FM Fuji since October 2015.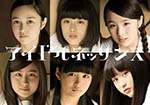 3 singles went successively on sale in 3 months between October and December 2015 : Time Travel / Lucky (タイム・トラベル / Lucky), Yuki ga Furu Machi / Galileo no Showcase (雪が降る町 / ガリレオのショーケース) and Funny Bunny. The first 2 ones were released on Music Card. Funny Bunny is the cover of a song by The Pillows.
The sub-unit Idol Renaissance Kouhosei (アイドルネッサンス候補生), consisting of younger members, was created in December 2015. The purpose is to start their practice. The girls also hold regular live performances.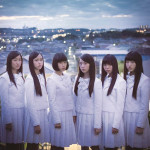 Idol Renaissance's 1st album Our Songs (アワー・ソングス) was released in March 2016.
Higa Nanako appeared in the MV for Up Up Girls (Kakko Kari) single Party People Alien (パーリーピーポーエイリアン) on sale in April 2016.
Ishino Riko was starring in the movie First Album (ファーストアルバム) released in April 2016.
Harada Suzuka and Nomoto Yumeka joined Idol Renaissance as new members in June 2016.
The single Kimi no Shiranai Monogatari (君の知らない物語) is going to be released in July 2016.
Profile
Idol Renaissance (アイドルネッサンス)
Years active : 2014 – present
Label : T-Palette Records
Agency : Sony Music Artists
Members
Arai Noa (新井乃亜)
Higa Nanako (比嘉奈菜子)
Miyamoto Marin (宮本茉凜)
Minamibata Maina (南端まいな)
Momooka Koyoi (百岡古宵)
Ishino Riko (石野理子)
Harada Suzuka (原田珠々華)
Nomoto Yumeka (野本ゆめか)
Former Members
Discography
Singles
06/07/2014 : 17 Sai (17才)
25/11/2014 : Taiyou to Shinzou / Hatsukoi (太陽と心臓 / 初恋)
24/03/2015 : You
28/07/2015 : Natsu no Kesshin (夏の決心)
22/12/2015 : Funny Bunny
26/07/2016 : Kimi no Shiranai Monogatari (君の知らない物語)
Digital Singles
27/10/2015 : Time Travel / Lucky (タイム・トラベル / Lucky)
24/11/2015 : Yuki ga Furu Machi / Galileo no Showcase (雪が降る町 / ガリレオのショーケース)
Albums
22/03/2016 : Our Songs (アワー・ソングス)
Links
News