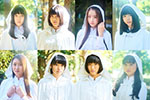 Idol Renaissance announced their upcoming disbandment.
This announcement was made on January 22nd.
There is little information as to why Idol Renaissance decided to go their separate ways, but there is a mention of the idol group not being able to "breakthrough". This by itself is pretty sad since it essentially means that the group was not able to be profitable.