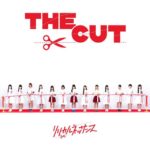 The group Lyrical Renaissance will release their new single The CUT on February 14.
This is a special unit of Lyrical School and Idol Renaissance ; it is a temporary group
The videos were unveiled.
The song The CUT is a cover of The CUT -feat. Rhymester- of Base Ball Bear. Idol Renaissance has already covered songs of this band.
The two idol groups previously shared the same label, T-Palette Records, before Lyrical School left the label at the end of 2015 to make their major debut.
The single will be released in a single edition and will contain the main song, its acapella and instrumental versions.
Furthermore, Ayaka, Ami and Mei announced their graduation from Lyrical School this month.
The Lyrical Renaissance will hold a concert on February 11 at the Ebisu LIQUIDROOM in Tokyo to commemorate the single release.
Tracklist
The Cut
The Cut (instrumental)
The Cut (acappella)
Music Video (PV)