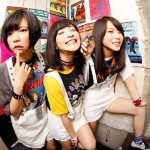 Ayumikurikamaki (あゆみくりかまき) is a Japanese idol group formed in January 2012. They were formerly known as Kurikamaki (くりかまき),
It currently consists of 3 members : singer Ayumi, DJ Kurika, and hype-woman Maki.
As you might have guessed, the name of the idol unit, Ayumikurikamaki, comes from the names of each girl.
The members wear cute bear costumes on stage. They have one costume for the summer, and another one for the winter.
Their fans are called Matagi (またぎ).
Biography / History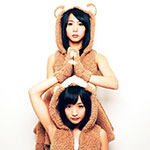 Maki and Kurika met in high school.
Kurikamaki made their debut in May 2012 at Shibuya Womb in Tokyo.
The idols participate regularly in various live events such as Tokyo Idol Festival as DJ.
Kurikamaki released their 1st single Analog Ma Girl (アナログマガール) in August 2013.
The girls host the TV variety show Saku Saku airing on TVK since March 2014.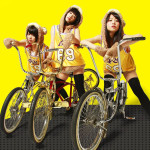 Ayumi joined the idol unit as a new member and vocalist in May 2014. After this arrival, Kurikamaki changed their name to Ayumikurikamaki.
Together, they released the single Jet Kuma Star (ジェットクマスター) in July 2014.
Ayumikurikamaki made their major debut with the single Shake Shake Shake (鮭鮭鮭) under the label DefStar Records in March 2015. It is the theme song for the drama Bittare!! (びったれ!!!).
The single Honey Honey Honey (蜜蜜蜜) is the ending theme for Punch Line (パンチライン) anime series airing on Fuji TV.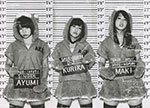 The girls appear as prisoners on the visual of the single Shunyuu Forever (心友フォーエヴァー) on sale in November 2015. The B-side track Mori Mori Mori (森森森) is the theme song for the movie Bittare (びったれ!!!).
In late December 2015, the members of the idol group were injured in a traffic accident caused by vehicle failure. As a result, their Countdown and New Year Party Live was cancelled.
Ayumikurimakaki 1st Live Tour is going to be held in January 2016. Concerts will take place in Osaka, Nagoya and Tokyo.
In May 2016, the girls announced that the stopped wearing bear costumes to act like human beings until their live at Nippon Budokan scheduled in 2017.
In August, Ayumikurimakaki performed at Summer Sonic 2016 with a rock band consisting of Pablo (Pay Money to my Pain), 4106xxx (Scafull King, Braziliansize), Bunta (Totalfat).
Profile
Ayumikurikamaki (あゆみくりかまき), ex Kurikamaki (くりかまき)
Years active : 2012 – present
Label : DefStar Records
Agency : id Entertainment
Members
Kurika (くりか)
Maki (まき)
Ayumi (あゆみ)
Discography
Singles
21/08/2013 : Analog Ma Girl (アナログマガール)
12/03/2014 : Kuma to Nadeshiko (クマトナデシコ)
22/07/2014 : Jet Kuma Star (ジェットクマスター)
04/03/2015 : Shake Shake Shake (鮭鮭鮭)
24/06/2015 : Honey Honey Honey (蜜蜜蜜)
25/11/2015 : Shunyuu Forever (心友フォーエヴァー)
Albums
Links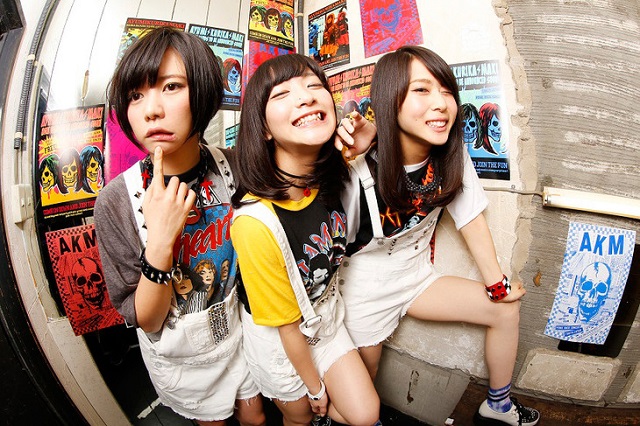 News