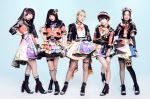 Babyraids Japan (ベイビーレイズJapan) is a Japanese idol group formed in May 2012 and managed by LesPros Entertainment.
It currently consists of 5 members.
The leader is Denya Erika.
The center is Hayashi Manatsu.
Biography / History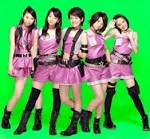 The name of the idol unit comes from the words "baby", to show their cute side, and "raids", to indicate a surprise attack.
Babyraids are in the same agency as Kikuchi Ami from Idoling!!!. She was involved in in the creation of the unit and participates in some events with the members.
Takami Nao and Ooya Rikako failed to be selected in the 5th generation audition for Idoling!!! in the beginning of 2012.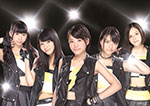 Babyraids perform weekly the event Toranomon Dojo (虎ノ門道場) at Pony Canyon headquarters.
Ooya Rikako and Takami Nao host the radio show Ooya Takami no Babyraids Radio (大矢・高見のベイビーレイズラジオ) broadcast on Radio Nippon (ラジオ日本) since March 2013.
The concert Babyraids Densetsu no Live ~Mouko Shuurai~ (ベイビーレイズ伝説の雷舞! ~猛虎襲来~) took place in December 2013 at Shinkiba Studio Coast. Some other artists participated in the event as guests.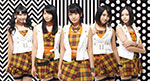 In early 2014, the staff announced that if Babyraids could not hold a live performance within 2 years since their debut, then the idol group will disband.
The members of Babyraids played in a TV commercial (CM) for the blended tea drink Asahi 16cha (アサヒ 十六茶) in February 2014.
Denya Erika's 1st photobook Denchan (でんちゃん) was published in June 2014.

Their 1st album Jiko Shoukai (自虎紹介) was released in July 2014.
Babyraids faced the challenge to collect 10,000 signatures during Summer 2014 to get their first concert at Nippon Budokan. The girls succeeded with 13,872 signatures. If they had failed, the unit would have disbanded.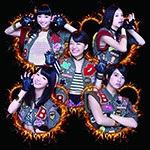 In October 2014, Hayashi Manatsu appeared in the MV for Ano Hi no Bokura (あの日の僕等) by Matsuyama Chiharu. She played the role of a student trying to learn how to dance and crying.
Their variety show Babyraids tte Dare Da yo!? (ベビレって誰だよ!?) was broadcast on TV Tokyo in early December 2014. It has 5 episodes.
The idol group held its first live performance at Nippon Budokan in December 2014. The concert was titled Babyraids Densetsu no Kaminari Mai! -Tora Tora Ichiban- (ベイビーレイズ伝説の雷舞!-虎虎壱番-).
The unit changed its name to Babyraids Japan in early 2015.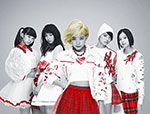 The girls appeared with a new look for their 9th single Eikou Sunrise (栄光サンライズ) in April 2015. Hayashi Manatsu dyed her hair blonde.
They held a series of concerts entitled Idorock in the summer and the autumn 2015.
Their 10th single Pretty Little Baby, on sale in August 2015, is a cover of the 1962 song by American singer Connie Francis. The members were wearing retro black and white outfits with motifs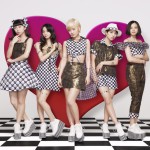 In November 2015, Hayashi Manatsu appeared in an episode of the drama Okitegami Kyoko no Biboroku (掟上今日子の備忘録) broadcast on NTV.
In early January 2016, the members of Babyraids Japan went to a shinto shrine in Shinjuku in order to pray for the success of their 11th single Hashire, Hashire (走れ、走れ).
The title song for their 12th single Senkou Believer (閃光Believer), on sale in May 2016, is used in a commercial for Super Sports Xebio (スーパースポーツゼビオ).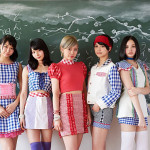 Babyraids Japan Live Tour 2016 -Road to Emotional Idorock Fes.- was held from April to May 2016.
The idol group participated in Japan Expo 2016 in Paris Nord Villepinte, France, in July.
Takami Nao, Waki Akari (Tokyo Performance Doll) and Yoshiki Haruka (Party Rockets GT) formed the unit NAH. They released the single Jounetsu no Kaze (情熱の風) in August 2016.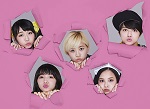 Hayashi Manatsu threw the ceremonial first pitch before the 2016 Japan Cup International Women Softball Tournament game Japan vs USA in Takasaki in August.
Their 2nd album Nippon Chu! Chu! Chu! (ニッポンChu!Chu!Chu!) was released in September 2016. It includes the song Cinderella Ja Iranai (シンデレラじゃいられない).
In March 2017, Denya Erika appeared on a TV commercial for Rakuten Point Card.
The members of Babyraids Japan and 9nine participate in the TV variety show Asakusa Baby 9 (浅草ベビ9) which started airing on TV Tokyo in April 2017.
The single Baki Baki (バキバキ) went on sale in May 2017. In the music video, the members of the idol group want to give us an important message about smartphone screens.
Related article :
Profile
Babyraids Japan (ベイビーレイズJapan)
Years active : 2012 – present
Label : Pony Canyon
Agency : LesPros Entertainment
Members
Ooya Rikako (大矢梨華子) – Ricopin (リコピン)
Denya Erika (傳谷英里香) – Denchan (でんちゃん)
Hayashi Manatsu (林愛夏) – Manatsu (まなつ)
Takami Nao (高見奈央) – Naosuke (なおすけ)
Watanabe Rio (渡邊璃生) – Rioton (りおトン)
Discography
Singles
26/09/2012 : Babyraids (ベイビーレイズ)
19/12/2012 : Baby Revolution (ベイビーレボリューション)
27/03/2013 : Jump
31/07/2013 : Baby Ambitious
11/09/2013 : Koyomi no Ue deha December (暦の上ではディセンバー)
29/01/2014 : Koi wa Panic (恋はパニック)
14/05/2014 : Bucchake Rock'n Hacchake Roll / Baby Step (ぶっちゃけRock'n はっちゃけRoll / ベイビーステップ)
26/11/2014 : Tora Tora Tiger!! (虎虎タイガー!!)
01/04/2015 : Eikou Sunrise (栄光サンライズ)
19/08/2015 : Pretty Little Baby
06/01/2016 : Hashire, Hashire (走れ、走れ)
25/05/2016 : Senkou Believer (閃光Believer)
24/05/2017 : Baki Baki (バキバキ)
Albums
02/07/2014 : Jiko Shoukai (自虎紹介)
21/09/2016 : Nippon Chu! Chu! Chu! (ニッポンChu!Chu!Chu!)
Links
News