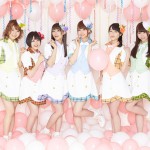 i☆Ris is a Japanese idol group and anison unit formed in 2012 by Avex.
The idol group currently consists of 6 members. Each one has been assigned a color.
The girls are also voice actresses (seiyuu, 声優).
The leader is Yamakita Saki.
Biography / History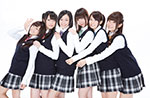 i☆Ris performed the theme songs for several anime series including Battle Spirits: Sword Eyes (バトルスピリッツ ソードアイズ), Mushibugyo (ムシブギョー), Pretty Rhythm Rainbow Live (プリティーリズム・レインボーライブ), PriPara (プリパラ, Prism Paradise)…
The name of the group comes from the word "Iris" which means "rainbow" in Greek.b It also refers to the flower of the same name.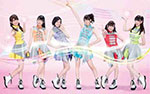 Their debut single Color was released in November 2012.
The girls hosted the radio show A&G Artist Zone i☆Risの2h from August 2013 to December 2014.
i☆Ris 1st Anniversary Live was held in November 2013 at Harajuku Astro Hall in Tokyo.
The idol unit released its official application for Android and iPhone in May 2014.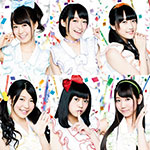 Akaneya Himika (Manaka Lala), Serizawa Yu (Manami Mirei), Kubota Miyu (Hojo Sophie), Shibuya Azuki (Dorothy West), Wakai Yuki (Leona West) and Yamakita Saki (Todo Shion) play the lead roles as voice actresses in the anime PriPara (プリパラ, Prism Paradise) airing on TV Tokyo since July 2014. The singles Make It!, Miracle Paradise, Realize!, Dream Parade and Bright Fantasy are the opening theme songs for PriPara.
Their 1st album We Are i☆Ris!!! was released in April 2015.
i☆Ris and Yumemiru Adolescence voice acted in Xuccess Heaven: Neo Tokyo School Success Battle (ザクセスヘブン) animation RPG.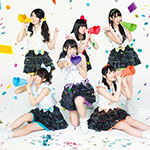 i☆Ris 1st Live Tour ~We Are i☆Ris~ was held from April to May 2015.
Their 9th single Dream Parade (ドリームパレード) reached the 8th rank on the Oricon weekly chart in July 2015.
It was followed by Bright Fantasy (ブライトファンタジー) which was not as popular in October 2015.
In January 2016, Akaneya Himika and Shibuya Azuki were starring in Alice in Project's stage play Quantum Dolls ~Ryoushi Kyoukai no Yuuhosha~ (クォンタム・ドールズ ~量子境界の遊歩者~) alongside Sudo Maasa (ex Berryz Kobo), Kato Tomoko and Imade Mai (ex SKE48).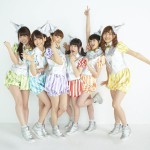 Their official fan club Niji-Kai (虹会) opened in February 2016.
The 6 members of the idol group and Takayanagi Akane (SKE48) were starring in the musical "PriPara" Minna ni Todoke! Prism Voice 『プリパラ』み~んなにとどけ!プリズム☆ボイス) in February 2016.
i☆Ris and Wake Up Girls! collaborated to perform together at an event entitled Valentine Live which will take place at the Maihama Amphitheater in Chiba in February 2016.
Their 11th single Goin' on went on sale in February 2016.
In late March 2016, they formed the special unit Mina☆Ris (水☆Ris) in collaboration with voice actress Minase Inori (水瀬いのり). They performed at Anison History Japan!! festival.
i☆Ris 4th Anniversary Live is going to be held in November 2016 at Nippon Budokan. It will be the first concert of the idol group at this famous venue.
Related article :
Profile
i☆Ris (アイリス)
Years active : 2012 – present
Label : Dive II Entertainment
Agency : Avex
Members
Yamakita Saki (山北早紀) – Green
Serizawa Yu (芹澤優) – Blue
Akaneya Himika (茜屋日海夏) – Purple
Wakai Yuki (若井友希) – Red
Kubota Miyu (久保田未夢) – Orange
Shibuya Azuki (澁谷梓希) – Yellow
Discography
Singles
07/11/2012 : Color
22/05/2013 : Ichizu (イチズ)
21/08/2013 : §Rainbow
20/11/2013 : Wonderland
18/06/2014 : Itazura Taiyou (徒太陽)
20/08/2014 : Make It!
12/11/2014 : Miracle Paradise (ミラクル☆パラダイス)
18/02/2015 : Realize!
08/07/2015 : Dream Parade (ドリームパレード)
20/10/2015 : Bright Fantasy (ブライトファンタジー)
17/02/2016 : Goin' on
Albums
03/04/2013 : Kaba☆Risu (カバ☆リス)
08/04/2015 : We Are i☆Ris!!!
Links
News