Maneki Kecak (まねきケチャ) is a Japanese idol group formed in 2015. Their name is sometimes written as Maneki Kecha.
It currently consists of 5 members. Each one has been assigned a color.
Maneki Kecak is a sister group of drop.
The leader is Nakagawa Miyuu.
Matsushita Reona is the center.
Biography / History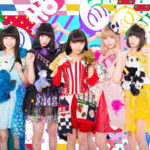 The project started in March 2015.
5 girls passed the audition : Nakagawa Miyuu, Fujikawa Chiai, Fujisaki Mayuka, Miyauchi Rin and Matsushita Reona.
The names of the idol group and of its members were revealed in July 2015.
The girls were introduced and made their first appearance on stage during a live event in August 2015.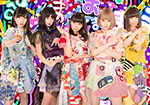 Maneki Kecak's 1st single Kokuhaku no Susume / Ai Kotoba (告白のススメ / 愛言葉) was released in November 2015.
It was followed by Joudan Janai ne / Monster to Kecak (冗談じゃないね / モンスターとケチャ) in December 2015.
Maneki Kecak signed with the label Force Music in January 2016.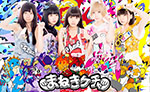 Their radio show Manekare Night (まねかれナイト) started airing on Bay FM in April 2016.
The single Kimi Wazurai / Mousou Sakura (きみわずらい / 妄想桜), released in April 2016, reached the 1st rank on the Oricon daily chart. This CD marked their major label debut.
Maneki Kecak held live performances at Zepp Tokyo and at Nakano Sunplaza between June and July 2016.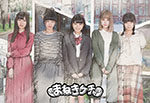 The single Time Machine / Splash (タイムマシン / Splash), on sale in October 2016, has also topped the Oricon daily chart. In the MV, the members of the idol group wondering what there future will be like.
The contract between Maneki Kecak and Force Music was terminated late December 2016.
A few weeks later, the idol unit signed with Universal Music Japan's label Virgin Music.
Fujisaki Mayuka went on hiatus for an indefinite period in April 2017. She announced her graduation in May.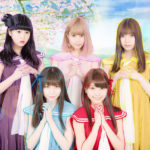 Maneki Kecak nationwide live tour Manekare Japan (まねかれジャパン) was held from March to May 2017. Concerts took place in 7 cities across the country.
As a gravure idol, Matsushita Reona graced the cover of Weekly Playboy (週刊プレイボーイ) in May 2017. Several photos of her in swimsuit were published in the magazine.
Maneki Kecak made their 2nd major debut with the single Dou Demo Ii ya / Arikitari na Kotoba de (どうでもいいや / ありきたりな言葉で) on sale in June 2017.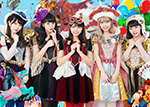 The girls held a free live performance at the Osaka Castle concert hall in September 2017.
In November 2017, Fukase Mio joined the idol group as a new member.
Some pictures of Miyauchi Rin and Matsushita Reona in bikini as gravure idols were published in the December 2017 issue of Weekly Playboy.
Maneki Kecak signed under the label Nippon Columbia in January 2018.
Fujikawa Chiai went on hiatus during a month between March and April 2018.
They held a live performance as guests at the Tokyo Idol Festival in Bangkok Comic Con in Thailand in April 2018.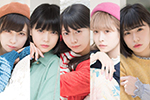 Their 1st album Kimi Wazurai (きみわずらい) and the single Kagami no Naka Kara / Atashi no Nokori Zenbu Ageru (鏡の中から / あたしの残りぜんぶあげる) were released simultaneously in April 2018.
The song Kagami no Naka Kara is the ending theme for the anime GeGeGe no Kitaro (ゲゲゲの鬼太郎).
Maneki Kecak are going to participate in Japan Expo 2018 in Paris Nord Villepinte, France, in July.
They will give a concert at Nippon Budokan in Tokyo in September 2018.
Profile
Maneki Kecak (まねきケチャ ; Maneki Kecha)
Years active : 2015 – present
Label : Nippon Columbia
Agency : Collet Promotion (TwinTail Association Japan)
Members
Nakagawa Miyuu (中川美優) – Purple
Fujikawa Chiai (藤川千愛) – Pink
Fukase Mio (深瀬美桜) – Yellow
Miyauchi Rin (宮内凛) – Blue
Matsushita Reona (松下玲緒菜) – Red
Former Members
Fujisaki Mayuka (藤咲真有香) – Yellow
Discography
Singles
14/11/2015 : Kokuhaku no Susume / Ai Kotoba (告白のススメ / 愛言葉)
23/12/2015 : Joudan Janai ne / Monster to Kecak (冗談じゃないね / モンスターとケチャ)
23/04/2016 : Kimi Wazurai / Mousou Sakura (きみわずらい / 妄想桜)
18/10/2016 : Time Machine / Splash (タイムマシン / Splash)
28/06/2017 : Dou Demo Ii ya / Arikitari na Kotoba de (どうでもいいや / ありきたりな言葉で)
18/04/2018 : Kagami no Naka Kara / Atashi no Nokori Zenbu Ageru (鏡の中から / あたしの残りぜんぶあげる)
Albums
18/04/2018 : Kimi Wazurai (きみわずらい)
Links
News