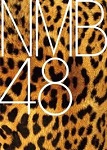 NMB48's 9th single will be released on March 26.
The title of the single and more details will be announced later.
It will include a voting ticket for NMB48 Request Hour Setlist Best 50 2014 (NMB48リクエストアワーセットリストベスト50).
The announcement was made on January 29 during the live performance of the idol group at their theater in Osaka.