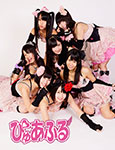 Pureful (ぴゅあふる) is a Japanese idol group formed in October 2010. It currently consists of 7 members.
The name of the unit comes from the words "pure" and "powerful".
Pureful is part of Alice Project. It is a sub-unit of Alice Juban, Steamgirls, and Oz.
Fujisaki Asami, Sakura Nodoka, Tsukimura Reika, Shiotani Sayaka, Mori Kanon are also members of Alice Juban (and Machikado Keiki Japan for the latter), whereas Koyanagi Tomoe belongs to Steamgirls and Himuka Yuuna to Oz.
They perform regularly at P.A.R.M.S. Theater in Akihabara in Tokyo.
Profile
Pureful (ぴゅあふる)
Years active : 2010 – present
Label : –
Agency : Kleeblatt
Members
Current Members
Fujisaki Asami (藤崎麻美)
Mori Kanon (森カノン)
Sakura Nodoka (桜のどか)
Tsukimura Reika (月村麗華)
Shiotani Sayaka (塩谷彩香)
Koyanagi Tomoe (小柳朋恵)
Himuka Yuuna (日向夕奈)
Former Members
Akahoshi Bochiko (赤星ぽち仔)
Saito Mei (斎藤萌)
Koitabashi Yuki (小板橋優姫)
Ayakawa Komugi (綾川小麦)
Discography
Singles
Albums
Links
News