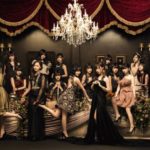 HKT48 recently announced the release of their debut album!
It will be titled 092 and will be released on December 27th.
This is the first studio album of the idol group since its debut in 2011 and since the release of their first single in 2013.
The album will bring together the first 10 singles of HKT48, some coupling songs released and all new songs.