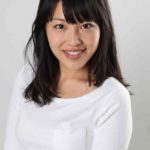 Kuwabara Mizuki's birthday is today and may all of her birthday wishes come true.
Kuwabara Mizuki is a former member of SKE48's Team S. She joined SKE48 as a kenkyuusei in August 2008, and was promoted as a regular member in October 2008. She graduated from SKE48 on May 6, 2013.
Kuwabara Mizuki was born on February 19, 1992 in Kouchi, Japan, and her zodiac sign is Aquarius.
Her nickname is Mii.