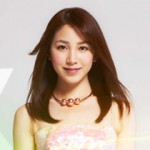 Kikkawa You will hold Kikka Fes 6 ~The Request Hour~ (きっかフェス 6 ~ザ・リクエスト・アワー~) on January 25.
The live will take place at Shinagawa Stellar Ball, Tokyo.
Kikkawa You will also release her new single Sekaijuu ni Kimi wa Hitori / Valentine's Radio / Chocolate Tamashii (世界中に君は一人だけ/Valentine's Radio/チョコレート魂) will be released on January 16.
Schedule
Date : 25/01/2013
Time : 19:00
Venue : Shinagawa Stellar Ball, Tokyo