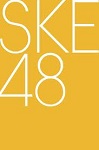 SKE48 announced the schedule of special events for the reopening of their theater at Sunshine Sakae.
Team S, KII, and E will hold all the stages performed since their debut. The events will take place from November 17 to December 2 at Grand Canyon Square.
SKE48 theater will open on December 9. It was closed since August 28 due to renovations.
Schedule
17/11/2012 (18:30) : SKE48 Team S 1st Stage Party ga Hajimaru yo (Partyがはじまるよ)
18/11/2012 (18:30) : SKE48 Team S 2nd Stage Te wo Tsunaginagara (手をつなぎながら)
23/11/2012 (18:30) : SKE48 Team KII 1st Stage Aitakatta (会いたかった)
24/11/2012 (18:30) : SKE48 Team S 3rd Stage Seifuku no Me (制服の芽)
25/11/2012 (18:30) : SKE48 Team KII 2nd Stage Te wo Tsunaginagara (手をつなぎながら)
01/12/2012 (18:30) : SKE48 Team E 1st Stage Pajama Drive (パジャマドライブ)
02/12/2012 (18:30) : SKE48 Team KII 3rd Stage Ramune no Nomikata (ラムネの飲み方)