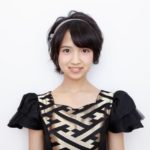 Kawamura Ayaka announced her graduation from Akamaru Dash☆.
This announcement was made on April 6 via her official blog.
Kawamura Ayaka was on hiatus since last October for hip injuries ; requiring long treatment, she finally decided to leave the group. She apologized to the fans and thanked them for their support.