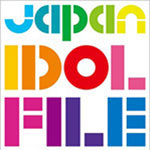 The compilation album Japan Idol File featuring various local idol groups such as RYUTist, Dorothy Little Happy, Negicco, Why@Doll, Shizukaze & Kizuna, Izukoneko, Mary Angel, Hime Kyun Fruit Can, Kimitomo Candy, LinQ, Raise Chou Chou… will be released on April 28.
The album is produced by the label T-Palette Records.
It contains a total of 5 CDs and 64 songs from idol groups selected from the different Japanese prefectures.
Check out the full tracklist.