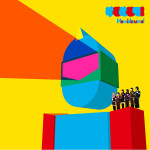 The new single of You'll Melt More! (Yurumerumo!) entitled Hamidasumo! will be on sale on March 25.
Hamidasumo! is the 2nd single of the idol group after the 1st one Hello World EP having marked its debut in 2013. It will be sold exceptionally under the label SPACE SHOWER MUSIC.
The tracklists were unveiled.