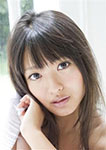 AKB48 and SKE48 member Kitahara Rie will appear in the drama Kazoku Game (家族ゲーム).
Kazoku Game will start airing on April 17. The series will be broadcasted every Wednesday at 22:00 on Fuji TV.
The drama is based on the 1983 movie of the same title.
Kitahara Rie will play the role of a high school student who is the girlfriend of the eldest son of the main characters' family.