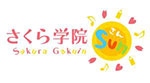 Sakura Gakuin Sun! ~Matome~ (さくら学院Sun! ~まとめ~) will be released on DVD on February 27.
Sakura Gakuin Sun! is a TV show starring Sakura Gakuin members. It is aired on Tokyo MX.
The DVD box set contains 3 discs featuring the 13 episodes and special footage. It also includes a 20-page photo booklet.