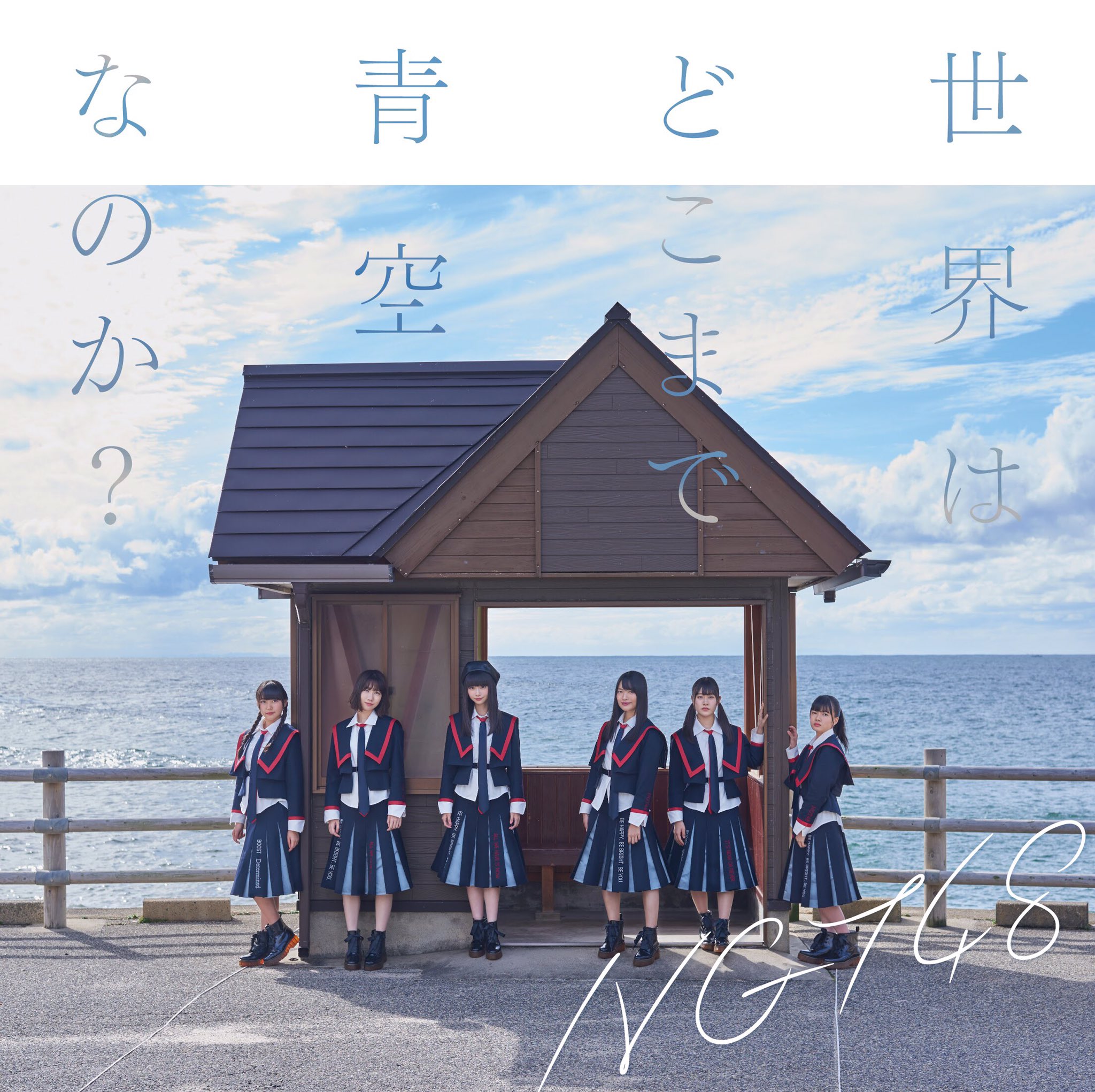 NGT48 will release their second single Sekai wa Doko Made Aozora na no ka? (世界はどこまで青空なのか?) on December 6.
The selected members (senbatsu) for this single are : Ogino Yuka, Oguma Tsugumi, Kashiwagi Yuki, Kato Minami, Kitahara Rie, Sato Anju, Sugahara Riko, Takakura Moeka, Tano Ayaka, Nakai Rika, Nishigata Marina, Hasegawa Rena, Homma Hinata, Murakumo Fuka, Yamaguchi Maho, Yamada Noe, Kado Yuria and Miyajima Aya.
The one that holds the central position is Ogino Yuka.
Check out the MVs below.