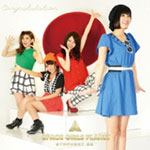 Space Girls Planet's new single Congratulation will be released on September 24.
It is the 4th single from Space Girls Planet.
2 editions are available. The tracklist is the same for each one of them. The CD includes 4 different songs.
The first 3 songs are linked and tell a story about a girl and a boy.