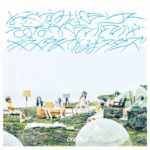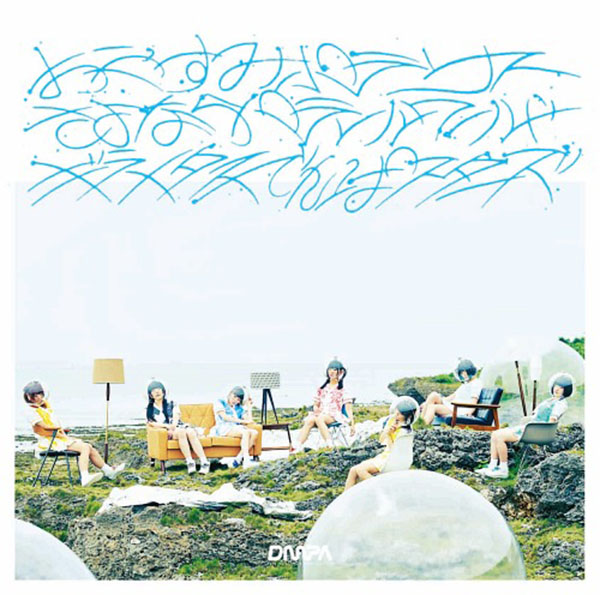 The new single of Dempagumi.inc Oyasumi Polaris Sayonara Parallel World / Girametasu Dempa Stars (おやすみポラリスさよならパラレルワールド/ギラメタスでんぱスターズ) will be released on April 4th.
This is the 16th single of the Denpa style idol group.
This is also the first single of Dempagumi.inc without Mogami Moga who left the group last August, as well as the first with Kaname Rin and Nemoto Nagi, who are currently members of Niji no Conquistador.
The MVs will be unveiled later.
The single will be sold in several editions: 1 regular and 2 limited. At the first sales, these editions will include an original poster of Dempagumi.inc.
The track listings are different depending on the edition.
Tracklist
Regular Edition

CD

Oyasumi Polaris Sayonara Parallel World (おやすみポラリスさよならパラレルワールド)
Girametasu Dempa Stars (ギラメタスでんぱスターズ)
Ψ Hakken-den! (Ψ発見伝!)
Oyasumi Polaris Sayonara Parallel World (instrumental)
Girametasu Dempa Stars (instrumental)
Ψ Hakken-den! (instrumental)
Type A

CD

Oyasumi Polaris Sayonara Parallel World (おやすみポラリスさよならパラレルワールド)
Girametasu Dempa Stars (ギラメタスでんぱスターズ)
Ψ Hakken-den! (Ψ発見伝!)
Oyasumi Polaris Sayonara Parallel World (instrumental)
Girametasu Dempa Stars (instrumental)
Ψ Hakken-den! (instrumental)
Mamonaku, Dempagumi.inc ga Ririku Itashimasu (2018.2.24 MTV LIVE MATCH)
VANDALISM (2018.2.24 MTV LIVE MATCH)
Chururi Chyurara (2018.2.24 MTV LIVE MATCH)
Type B

CD

Oyasumi Polaris Sayonara Parallel World (おやすみポラリスさよならパラレルワールド)
Girametasu Dempa Stars (ギラメタスでんぱスターズ)
Ψ Hakken-den! (Ψ発見伝!)
Sai Ψ Saikouchou! (最Ψ最好調!)
Ψ desu I LIKE YOU (Ψです I LIKE YOU)
Oyasumi Polaris Sayonara Parallel World (instrumental)
Girametasu Dempa Stars (instrumental)
Ψ Hakken-den! (instrumental)
Sai Ψ Saikouchou! (instrumental)
Ψ desu I LIKE YOU (instrumental)

DVD

Oyasumi Polaris Sayonara Parallel World (Music Video)
Oyasumi Polaris Sayonara Parallel World (Music Video Making)
"Girametasu Dempa Stars" Live Movie (2017.12.30 at Osakajo Hall)
DEMPAGUMI.INC IN RUSSIA (2017.9.28 LIVE)