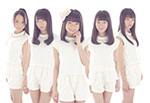 Dianna Sweet is a Japanese idol group formed in 2013.
It currently consists of 5 members.
The idol unit is based in Nagoya in Aichi Prefecture.
The girls are also models.
Biography / History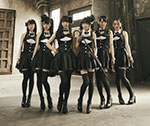 Dianna☆Sweet was formed in the beginning of 2013 by Sistermanagement.
Their sister group Predianna was created a little later. It consists of younger members.
After a 10-month training period, the girls released their debut single Hatsukoi Revolution (初恋Revolution) in November 2013.
Their 2nd single Spider Love was released in March 2014. It was a more adult and sexy song.
Omura Marika announced her graduation in May 2014.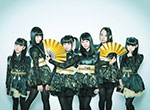 Rinon and Yurina joined the idol group as support members in July 2014. They were also part of Predianna at the same time.
Dianna☆Sweet 1st one-man live was held in November 2014 at Shibuya Sound Museum Vision, Tokyo.
They were appointed image girls to promote Star Cat (スターキャット) cable network in December 2014.
In April 2015, Rinon and Yurina graduated from Dianna☆Sweet in order to devote their full attention to Predianna.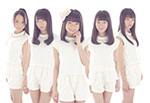 As a result, Okamoto Momoka was recruited as a new member. She had already collaborated with Dianna☆Sweet in the past.
Their 2nd one-man live Renatus was held in April 2015 at Harajuku Astro Hall, Tokyo. As its name suggests, this event marked the rebirth of the idol group with a new organization.
The girls host Dianna☆Show Radio on Zip-FM since April 2015.
Predianna's 1st digital single Trap was released in April 2015.
Profile
Dianna☆Sweet (ディアナスウィート)
Years active : 2013 – present
Label : Sistermusic
Agency : Sitermanagement
Members
Nagayama Fuka (永山風花)
Wakaba Mana (若葉愛)
Julia Moe (ジュリア萌)
Suzuki Azumi (鈴木杏実)
Okamoto Momoka (岡本桃香)
Former Members
Omura Marika (大村茉梨花)
Minami (みなみ)
Usui Nami (臼井菜海)
Rinon (りのん)
Yurina (ゆりな)
Discography
Singles
27/11/2013 : Hatsukoi Revolution (初恋Revolution)
12/03/2014 : Spider Love
02/07/2014 : Ice Cream Magic
21/01/2015 : Deep Snow
Albums
Links
News