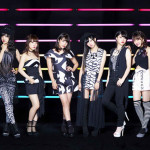 Fairies is a Japanese idol group formed in 2011 by Vision Factory and under Sonic Groove label.
The idol group currently consists of 6 members.
Biography / History
The original members were selected among 100 applicants coming from dance school from 13 regions.
Fairies released their debut single More Kiss / Song for You in September 2011.
The idol unit hosts the radio show Fairies no Fly the World broadcast on Nippon Broadcasting System (ニッポン放送) since October 2011.
Fujita Miria broke her right ankle during a dance lesson in October 2011. She came back after 2 months recovery.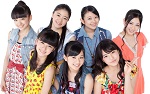 In December 2011, Fairies  won the Best Newcomer award at the 53rd Japan Record Awards (第53回日本レコード大賞). Their average age was 13.6 years old.
Kiyomura Kawane stopped her activities in January 2013 in order to focus on her studies.
3 members of Fairies (Shimomura Miki, Fujita Miria, and Hayashida Mahiro) are also part of the sub-unit M Three (Mスリー) since February 2013.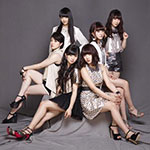 Shimamoto Miki became a model for Seventeen magazine in July 2013,
Their 1st album was released in March 2014.
Fairies held their 1st concert in March 2014 at Akasaka Blitz in Tokyo.
Ito Momoka made her solo debut with the single Poker Face in July 2014.
The girls celebrated the release of their 10th single Kiss Me Babe / Hirari (ひらり) in March 2015.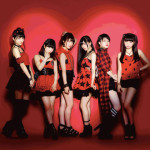 Ito Momoka's 1st photobook was published in August 2015. It features photos of her in bikini. The shooting was done in Guam.
In September 2015, Shimomura Miki dubbed the voice of the main character in the 魂の交渉屋とボクの物語 – Soul Negotiator – smartphone game.
The girls performed as fashion models in the MV for Fairies' 12th single Mr. Platonic on sale in November 2015.
Fujita Miria played in the drama Money no Tenshi ~Anata no Okane, Torimodoshimasu! (~ マネーの天使〜あなたのお金、取り戻します!〜) in January 2016.
Ito Momoka became a weather forecaster on the show Going! Sports & News on Nippon Television in April 2016.
The idol group performed the theme songs for several anime and TV shows.
Profile
Fairies (フェアリーズ)
Years active : 2011 – present
Label : Sonic Groove
Agency : Vision Factory
Members
Ito Momoka (伊藤萌々香)
Fujita Miria (藤田みりあ)
Nomoto Sora (野元空)
Shimomura Miki (下村実生)
Inoue Rikako (井上理香子)
Hayashida Mahiro (林田真尋)
Former Members
Discography
Singles
21/09/2011 : More Kiss / Song for You
21/12/2011 : Hero / Sweet Jewel
04/04/2012 : Beat Generation / No More Distance
25/07/2012 : Tweet Dream / Sparkle
14/11/2012 : White Angel
24/07/2013 : Hikari no Hate ni (光の果てに)
19/02/2014 : Run with U
03/09/2014 : Bling Bling my Love
25/03/2015 : Kiss Me Babe / Hirari (ひらり)
15/07/2015 : Soushi Souai Destination (相思相愛☆destination)
28/11/2015 : Mr. Platonic
Albums
Links
News