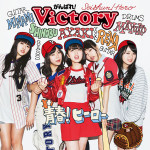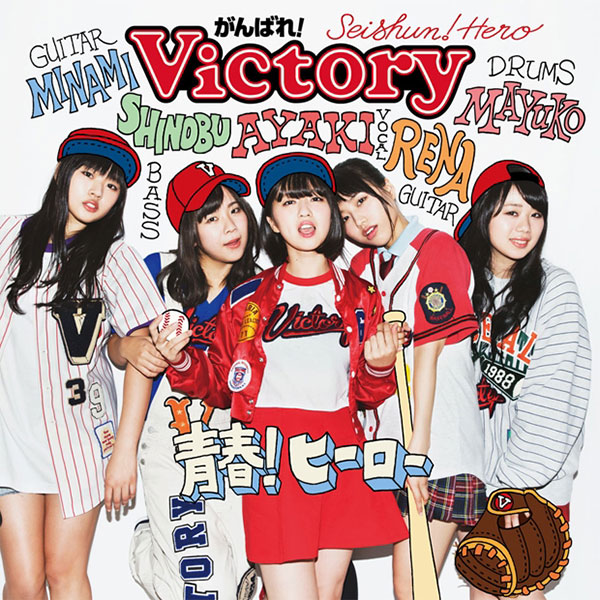 Ganbare! Victory's new single Seishun! Hero (青春!ヒーロー) will be released on January 27th.
This is the 3rd major single by the rock idol group.
The MV, the spot and the cover artwork have been unveiled.
The music video is once again a reference to baseball with the appearance of gag comics character Tabuchi-kun (タブチくん). Ganbare! Victory collaborated Ishii Hisaichi, the author of the manga series of the same name, for the first time. Tabuchi-kun gives inspiration to the girls while they are practicing their instrument.
7 editions are available, including solo ones features a demo song whose lyrics were written by Ganbare! Victory members Ayaki, Rena, Mayuko, Shinobu or Minami.
Tracklist
CD

Seishun! Hero (青春!ヒーロー)
Bokura no Mirai (ボクラノミライ)
Seishun! Hero (Instrumental)
Bokura no Mirai (Instrumental)
DVD

Seishun! Hero (Music Video)
Behind the Scenes (Making-of)
Music Video (PV)