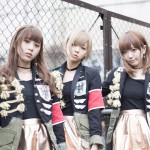 Manaminorisa (まなみのりさ) is a Japanese idol group formed in August 2007.
They are also known as Mamiri (まみり)
It consists of 3 members.
It is a sister group of silQ.
Biography / History
The name Manaminorisa is the acronym for the first names of its members Manami, Minori, Risa.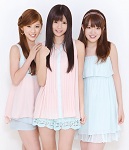 The girls are from Hiroshima in the prefecture of the same name.
Manaminorisa debuted their activities in August 2007.
The trio began its music career when they were students at Actor's School Hiroshima (アクターズスクール広島). Other famous artists such as Perfume and Sayashi Riho (Morning Musume) also studied in this school.
Their official website was created in July 2008.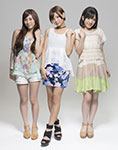 The 3 girls participated in a 26-hour television show in July 2009. The program was broadcast nationwide across Japan.
Their 1st album Minna Genki! (みんな元気ィ!) was released in April 2010.
Manami, Minori and Risa appeared on the TV show Japan in Motion airing on the French channel Nolife between September and December 2010.
The girls hosted the weekly segment Manaminorisa no Himitsu no Yufukashi (まなみのりさの秘密のよふかし☆) on a radio show broadcast on Hiroshima FM from December 2010 to March 2011.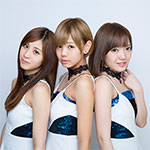 Manaminorisa won the U.M.U. Award in December 2011. They were in competition with other Japanese idol groups and they won the Grand Prize.
The idol unit released its major debut single Blister in August 2012 under the label Pony Canyon.
Their best-of album Mamiri Best ~Polaris~ (まみりBest ~ポラリス~) was released in November 2013.
The girls moved to Tokyo in 2014.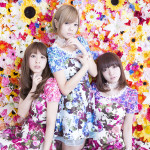 In February 2015, Manaminorisa collaborated in a project to promote Hiroshima and local okonomiyaki (Japanese food).
They appeared in a commercial for Asahi Dodekamin Night Fever (アサヒ ドデカミン ナイトフィーバー) in June 2015.
Mamiri's 10th single v Polaris Ab / Polaris's Counterattack (νポラリスAb / 逆襲のポラリス), on sale in December 2015, marked the 2nd major debut of the idol group.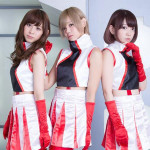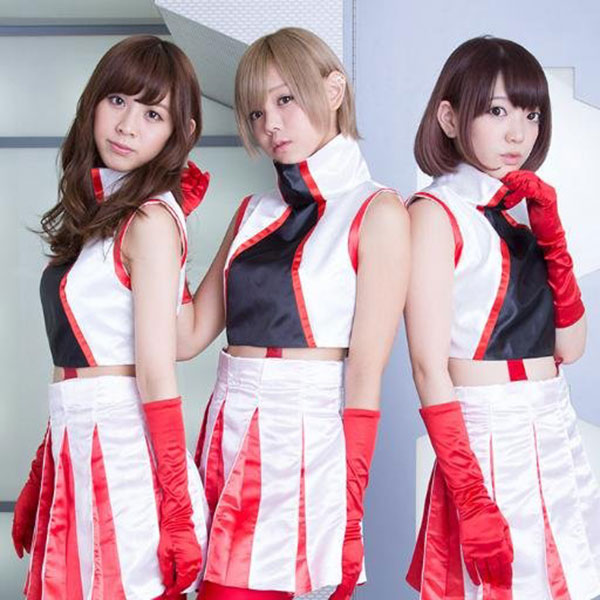 Manaminorisa signed with the label Force Music in March 2016.
The single April fool at midsummer / Results (真夏のエイプリルフール / Results) went on sale in July 2016. The songs were written and composed by tetsuhiko
Related article :
Profile
Manaminorisa (まなみのりさ) – Mamiri (まみり
Years active : 2007 – present
Label : Force Music
Agency : Iron Creative
Members
Tanino Manami (谷野愛美)
Okayama Minori (岡山みのり)
Matsumae Risa (松前吏紗)
Discography
Singles
08/08/2007 : I Dol Dama☆C
23/12/2008 : Koi of Music (恋・オブ・ミュージック)
25/03/2009 : Ai to Heiwa no Message (愛と平和のメッセージ)
04/11/2009 : Possibility
17/11/2010 : Polaris / Sentimental Riot (ポラリス/センチメンタルライオット)
02/11/2011 : Do Re Mi So Rock /  Home Again ~Ai no Misoshiru~ (ドレみそ☆ロック! / Home Again ~愛のみそ汁~)
28/04/2012 : Oh! Please / Punkish Princess
28/04/2012 : CQ.CQ.… / Walking Mermaid
22/08/2012 : Blister
26/07/2014 : Sakura Etranger (桜エトランゼ)
22/12/2015 : v Polaris Ab / Polaris's Counterattack (νポラリスAb / 逆襲のポラリス)
05/07/2016 : April fool at midsummer / Results (真夏のエイプリルフール / Results)
Albums
28/04/2010 : Minna Genki! (みんな元気ィ!)
24/07/2013 : Mamiri Thunder (まみりサンダー)
27/11/2013 : Mamiri Best ~Polaris~ (まみりBest ~ポラリス~)
Links
News