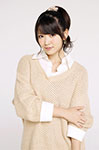 Suzuki Airi's new photobook Kyoumei (共鳴) will be released on April 12.
This is the 10th photobook from Suzuki Airi (°C-ute). It will go on sale on her 20th birthday.
The photo shooting was done in Singapore. It will feature Suzuki Airi surrounded by culture, urban and traditional streets
Her cuteness and her elegance as a 20-year-old girl are expressed throughout the photobook.
You will notice a more mature Suzuki Airi from the expressions of her face and the aura of her heart in the streets, sea and island of Singapore. This photobook will show her growth into an adult.