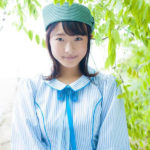 Kuroiwa Yui announced her graduation from STU48.
This announcement was made on October 2 by herself and via STU48's website.
Kuroiwa Yui chose to leave STU48 to devote herself to her studies. It is obviously difficult for her to work with the group and be in school at the same time.