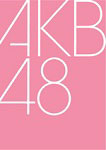 AKB48's website published the preliminary results of the AKB48 32nd Single Senbatsu Sousenkyo (AKB48 32ndシングル 選抜総選挙).
Sashihara Rino is ranked 1st with 28 563 votes. Watanabe Mayu and Oshima Yuko come in 2nd and 3rd position.
Check out the ranking with some other surprises.
The final results of the 5th Senbatsu Election 2013 will be announced on June 8.
Moreover, according to Oricon, 1 450 881 copies of the single Sayonara Crawl (さよならクロール) were sold on its first day sale.