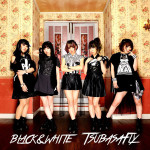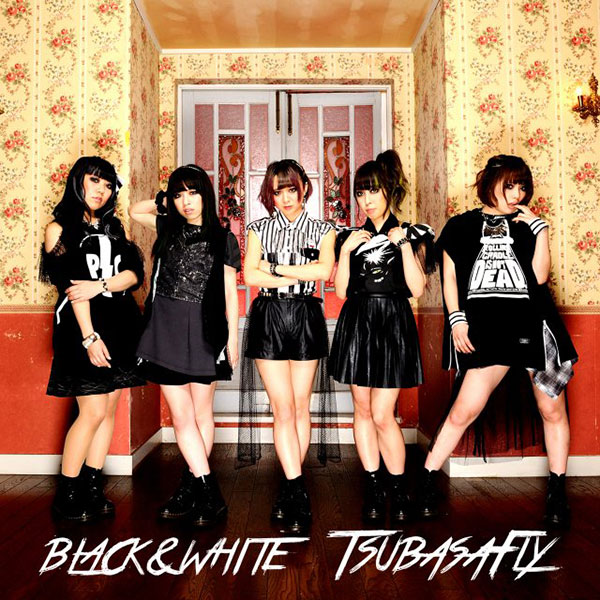 Tsubasa Fly's 1st album Black & White will be released on May 2.
This album contains 12 songs including Tsubasa Fly's latest singles and new ones.
Check out the MV for their new rock song Break Through.
In the video, the girls invite a vampire into their home and are bitten by him. They also show their dancing skills.
The lyrics of Break Through were written by the idol group member Shikaki Kaori. The music was composed and arranged by Iguchi Ichiro (Scrambles).
It will be the ending theme for the variety show Arita Children (有田チルドレン) airing on TBS in June.
The limited edition comes with a bonus DVD featuring live footage from Tsubasa Fly Live at Shinjuku Loft. The concert was held on February 22, 2015.
It includes also the MV making movie supervised by Tsubafula member and playing manager Miyazawa Nonoka.
Tracklist
CD

Sing a Song
Unforgettable Days
Break Through
Song for you
Life is Beautiful
Nagareboshi (ナガレボシ)
Kimi no Yume wo Nosete (君の夢をのせて)
Mata Suki Nandesu (まだ好きなんです。)
Start in my Dream
Loneliness
So Koi Shiteru (so 愛してる)
Black & White
DVD

2015.2.22 Shinjuku Loft Live Video (2015.2.22.新宿LOFTライブ映像)
PM Miyazawa Nonoka "Himitsu no DVD vol.18" ~ "Break Through" Music Video Making (PM宮沢野乃香監修「秘密のDVD vol.18」~"BreakThrough"MUSIC VIDEOメイキング~)
Music Video (PV)