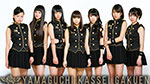 Yamaguchi Kassei Gakuen (山口活性学園) is a Japanese idol group formed in late 2011. They are also known as YKG.
It currently consists of 7 members.
Biography / History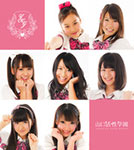 The idol unit is based in Yamaguchi in the prefecture of the same name.
Yamaguchi Kassei Gakuen collaborate with local companies and shops.
The first auditions were held in October 2011.
Other girls joined Yamaguchi Kassei Gakuen in March 2012 after a second audition.
They released their 1st single Hello My Name Is in May 2012. It was the theme song for Cocoloa RPG video game.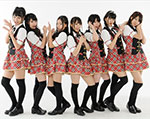 Nakatani Yoshino announced her graduation in August 2012.
In June 2013, the sub-members formed 30Posse idol group.
Yamaguchi Kassei Gakuen's 1st album Note was released in August 2013.
The members were appointed official supporters of the 23rd World Scout Jamboree in April 2014. The event took place at Kirara-hama.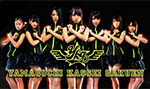 Their 5th single Ignition (イグニッション) was used in a commercial (CM) for Honda Cars山口 in August 2014.
The girls were appointed ambassadors of Yamaguchi Prefecture in December 2014.
Yamaguchi Kassei Gakuen signed under AsobiSystem's label Fujiyama Project Japan along with Lovely Doll and Niji no Conquistador in May 2015.
Profile
Yamaguchi Kassei Gakuen (山口活性学園)
Years active : 2011 – present
Label : Fujiyama Project Japan
Agency : YKG
Members
Yuly (ユリ―)
Tsuneoka Moi (常岡もい)
Moriwaki Yui (森脇ゆい)
Okamura Momoka (岡村百華)
Yamatsuka Haruno (山塚はるの)
Fujii Rena (藤井澪奈)
Ueda Haruka (上田咲花)
Former Members
30Posse
Miyata Ayaka (宮田綾華)
Harada Amane (原田海希)
Matsuo Haruka (松尾遥香)
Oda Manaka (小田愛花)
Matsubara Sayaka (松原さやか)
Kajii Ayano (梶井あやの)
Former 30Posse Members
Miyamoto Maria (宮本まりあ)
Fujii Misaki (藤井海咲)
Discography
Singles
30/05/2012 : Hello My Name Is
30/01/2013 : Run!!
26/06/2013 : Step×Step
19/02/2014 : Idream
20/08/2014 : Ignition (イグニッション)
28/07/2015 : Paradox
Albums
07/08/2013 : Note
22/04/2015 : Note2
Links
News