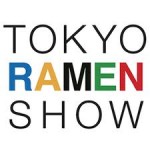 AeLL, The Possible, Idol College, Shizukaze & Kizuna, Kotone Mai, KNU, Kaiketsu! Tropical Maru, and more will participate in Tokyo Ramen Show 2012 (東京ラーメンショー2012).
AeLL are part of special supporters for the event. They will hold AeLL Collaboration Live (AeLL. コラボレーションライブ) during 4 days with other idol groups.
Tokyo Ramen Show is a festival held annually. It brings together ramen shops from around Japan. It takes place at Komazawa Olympic Park.
Schedule
26/10/2012

Time : 16:30 – 18:00
Line up :
27/10/2012

Time : 16:30 – 18:00
Line up :
28/10/2012

Time : 14:00 – 15:00
Line up :
Time : 16:30 – 18:00
Line up :
29/10/2012

Time : 16:30 – 18:00
Line up :
Tokyo Ramen Show 2012 × AeLL – Special Supporter Test