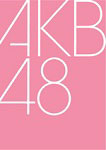 The results of AKB48 Music Video Request 2012 have been announced.
The top 3 songs are Team B Oshi (チームB推し), First Rabbit (ファースト・ラビット), and Sakura no Hanabira ~Maeda Atsuko Solo Ver.~ (桜の花びら ~前田敦子 solo ver.~).
These 3 music videos will be included as bonus footage in AKB48's 29th single Eien Pressure to be released on December 5.
Results of AKB48 Music Video Request 2012
Team B Oshi (チームB推し) (7,236)
First Rabbit (ファースト・ラビット) (4,244)
Sakura no Hanabira ~Maeda Atsuko Solo Ver.~ (桜の花びら ~前田敦子 solo ver.~) (4,173)
Shonichi (初日) (2,792)
Shoujotachi yo (少女たちよ) (2,600)
Nakinagara Hohoende (泣きながら微笑んで) (2,102)
Itoshiki Natasha (愛しきナターシャ) (2,000)
Kimi to Boku no Kankei (君と僕の関係) (1,941)
Yokaze no Shiwaza (夜風の仕業) (1,828)
Hashire! Penguin (走れ!ペンギン) (1,826)
Heart Gata Virus (ハート型ウイルス) (1,776)
Only Today (1,525)
Omoide no Hotondo (思い出のほとんど) (1,366)
Avocado Jane~shi… (アボガドじゃね~し…) (1,292)
Mammouth (マンモス) (1,280)
Plastic no Kuchibiru (プラスティックの唇) (1,250)
Temodemo no Namida (てもでもの涙) (1,219)
Scandalous ni Ikou (スキャンダラスに行こう) (1,084)
Sougen no Kiseki (草原の奇跡) (1,038)
Kanojo ni Naremasu ka? (彼女になれますか?) (953)