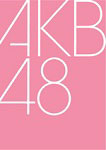 AKB48's 34th single Suzukake no Ki no Michi de "Kimi no Hohoemi wo Yume ni Miru" to Itteshimattara Bokutachi no Kankei wa Dou Kawatteshimau no ka, Bokunari ni Nannichi ka Kangaeta Ue de no Yaya Kihazukashii Ketsuron no You na Mono (鈴懸の木の道で「君の微笑みを夢に見る」と言ってしまったら僕たちの関係はどう変わってしまうのか、僕なりに何日か考えた上でのやや気恥ずかしい結論のようなもの) will be released on December 11.
The 16 senbatsu members were selected at the AKB48 Janken Tournament 2013 (AKB48 34thシングル選抜じゃんけん大会) held on September 18 at Nippon Budokan. The center is SKE48's Matsui Jurina.
The list of the members selected for the coupling track Mosh & Dive has also been revealed.
4 versions are available. The CD includes 3 songs. The 3rd track is performed by AKB48, SKE48, NMB48, or HKT48 depending on the edition. They come with a DVD featuring the music video and bonus footage.
Senbatsu Members
AKB48

Team A : Kikuchi Ayaka, Sasaki Yukari, Tano Yuuka
Team K : Abe Maria, Kitahara Rie, Hirata Rina
Team B : Oya Shizuka, Natori Wakana, Fujie Reina
Kenkyuusei : Tsuchiyasu Mizuki, Yumoto Ami

SKE48 / AKB48

AKB48 Team B / SKE48 Team KII : Oba Mina
SKE48 Team S / AKB48 Team K: Matsui Jurina
SKE48 Team E / AKB48 Team K: Furuhata Nao

NMB48

Team BII : Kamieda Emika
Kenkyuusei : Uno Mizuki
Mosh & Dive Members
AKB48

Team A : Iriyama Anna, Kawaei Rina, Takahashi Minami, Yokoyama Yui, Watanabe Mayu
Team K : Oshima Yuko, Kuramochi Asuka, Nagao Mariya, Mutou Tomu
Team B : Umeda Ayaka, Kashiwagi Yuki, Kato Rena, Kojima Haruna, Shimazaki Haruka
Team 4 : Iwatate Saho, Minegishi Minami, Murayama Yuiri

AKB48 / NMB48

AKB48 Team B / NMB48 Team N : Ichikawa Miori, Watanabe Miyuki

SKE48

Team KII: Suda Akari
Team E: Matsui Rena

NMB48
HKT48 / AKB48

HKT Team H / AKB48 Team A : Kodama Haruka

HKT48
JKT48 / AKB48

JKT48 Team J / AKB48 Team B : Takajo Aki
Type A
CD

Suzukake no Ki no Michi de "Kimi no Hohoemi wo Yume ni Miru" to Itteshimattara Bokutachi no Kankei wa Dou Kawatteshimau no ka, Bokunari ni Nannichi ka Kangaeta Ue de no Yaya Kihazukashii Ketsuron no You na Mono (鈴懸の木の道で「君の微笑みを夢に見る」と言ってしまったら僕たちの関係はどう変わってしまうのか、僕なりに何日か考えた上でのやや気恥ずかしい結論のようなもの)
Mosh & Dive
Party Is Over (AKB48)
Suzukake no Ki no Michi de "Kimi no Hohoemi wo Yume ni Miru" to Itteshimattara Bokutachi no Kankei wa Dou Kawatteshimau no ka, Bokunari ni Nannichi ka Kangaeta Ue de no Yaya Kihazukashii Ketsuron no You na Mono (鈴懸の木の道で「君の微笑みを夢に見る」と言ってしまったら僕たちの関係はどう変わってしまうのか、僕なりに何日か考えた上でのやや気恥ずかしい結論のようなもの) (Instrumental)
Mosh & Dive (Instrumental)
Party Is Over (Instrumental)
DVD

Suzukake no Ki no Michi de "Kimi no Hohoemi wo Yume ni Miru" to Itteshimattara Bokutachi no Kankei wa Dou Kawatteshimau no ka, Bokunari ni Nannichi ka Kangaeta Ue de no Yaya Kihazukashii Ketsuron no You na Mono (鈴懸の木の道で「君の微笑みを夢に見る」と言ってしまったら僕たちの関係はどう変わってしまうのか、僕なりに何日か考えた上でのやや気恥ずかしい結論のようなもの) (Music Video -Short Film Ver.-)
Suzukake no Ki no Michi de "Kimi no Hohoemi wo Yume ni Miru" to Itteshimattara Bokutachi no Kankei wa Dou Kawatteshimau no ka, Bokunari ni Nannichi ka Kangaeta Ue de no Yaya Kihazukashii Ketsuron no You na Mono (鈴懸の木の道で「君の微笑みを夢に見る」と言ってしまったら僕たちの関係はどう変わってしまうのか、僕なりに何日か考えた上でのやや気恥ずかしい結論のようなもの) (Music Video)
Mosh & Dive (Music Video)
Party Is Over (Music Video)
Type S
CD

Suzukake no Ki no Michi de "Kimi no Hohoemi wo Yume ni Miru" to Itteshimattara Bokutachi no Kankei wa Dou Kawatteshimau no ka, Bokunari ni Nannichi ka Kangaeta Ue de no Yaya Kihazukashii Ketsuron no You na Mono (鈴懸の木の道で「君の微笑みを夢に見る」と言ってしまったら僕たちの関係はどう変わってしまうのか、僕なりに何日か考えた上でのやや気恥ずかしい結論のようなもの)
Mosh & Dive
Escape (SKE48)
Suzukake no Ki no Michi de "Kimi no Hohoemi wo Yume ni Miru" to Itteshimattara Bokutachi no Kankei wa Dou Kawatteshimau no ka, Bokunari ni Nannichi ka Kangaeta Ue de no Yaya Kihazukashii Ketsuron no You na Mono (鈴懸の木の道で「君の微笑みを夢に見る」と言ってしまったら僕たちの関係はどう変わってしまうのか、僕なりに何日か考えた上でのやや気恥ずかしい結論のようなもの) (Instrumental)
Mosh & Dive (Instrumental)
Escape (Instrumental)
DVD

Suzukake no Ki no Michi de "Kimi no Hohoemi wo Yume ni Miru" to Itteshimattara Bokutachi no Kankei wa Dou Kawatteshimau no ka, Bokunari ni Nannichi ka Kangaeta Ue de no Yaya Kihazukashii Ketsuron no You na Mono (鈴懸の木の道で「君の微笑みを夢に見る」と言ってしまったら僕たちの関係はどう変わってしまうのか、僕なりに何日か考えた上でのやや気恥ずかしい結論のようなもの) (Music Video -Short Film Ver.-)
Suzukake no Ki no Michi de "Kimi no Hohoemi wo Yume ni Miru" to Itteshimattara Bokutachi no Kankei wa Dou Kawatteshimau no ka, Bokunari ni Nannichi ka Kangaeta Ue de no Yaya Kihazukashii Ketsuron no You na Mono (鈴懸の木の道で「君の微笑みを夢に見る」と言ってしまったら僕たちの関係はどう変わってしまうのか、僕なりに何日か考えた上でのやや気恥ずかしい結論のようなもの) (Music Video)
Mosh & Dive (Music Video)
Escape (Music Video)
AKB48 34th Single Senbatsu Janken Tournament Documentary (AKB48 34thシングル 選抜じゃんけん大会ドキュメント)
Type N
CD

Suzukake no Ki no Michi de "Kimi no Hohoemi wo Yume ni Miru" to Itteshimattara Bokutachi no Kankei wa Dou Kawatteshimau no ka, Bokunari ni Nannichi ka Kangaeta Ue de no Yaya Kihazukashii Ketsuron no You na Mono (鈴懸の木の道で「君の微笑みを夢に見る」と言ってしまったら僕たちの関係はどう変わってしまうのか、僕なりに何日か考えた上でのやや気恥ずかしい結論のようなもの)
Mosh & Dive
Kimi to Deatte Boku wa Kawatta (君と出会って僕は変わった) (NMB48)
Suzukake no Ki no Michi de "Kimi no Hohoemi wo Yume ni Miru" to Itteshimattara Bokutachi no Kankei wa Dou Kawatteshimau no ka, Bokunari ni Nannichi ka Kangaeta Ue de no Yaya Kihazukashii Ketsuron no You na Mono (鈴懸の木の道で「君の微笑みを夢に見る」と言ってしまったら僕たちの関係はどう変わってしまうのか、僕なりに何日か考えた上でのやや気恥ずかしい結論のようなもの) (Instrumental)
Mosh & Dive (Instrumental)
Kimi to Deatte Boku wa Kawatta (君と出会って僕は変わった)  (Instrumental)
DVD

Suzukake no Ki no Michi de "Kimi no Hohoemi wo Yume ni Miru" to Itteshimattara Bokutachi no Kankei wa Dou Kawatteshimau no ka, Bokunari ni Nannichi ka Kangaeta Ue de no Yaya Kihazukashii Ketsuron no You na Mono (鈴懸の木の道で「君の微笑みを夢に見る」と言ってしまったら僕たちの関係はどう変わってしまうのか、僕なりに何日か考えた上でのやや気恥ずかしい結論のようなもの) (Music Video -Short Film Ver.-)
Suzukake no Ki no Michi de "Kimi no Hohoemi wo Yume ni Miru" to Itteshimattara Bokutachi no Kankei wa Dou Kawatteshimau no ka, Bokunari ni Nannichi ka Kangaeta Ue de no Yaya Kihazukashii Ketsuron no You na Mono (鈴懸の木の道で「君の微笑みを夢に見る」と言ってしまったら僕たちの関係はどう変わってしまうのか、僕なりに何日か考えた上でのやや気恥ずかしい結論のようなもの) (Music Video)
Mosh & Dive (Music Video)
Kimi to Deatte Boku wa Kawatta (君と出会って僕は変わった) (Music Video)
Saijaku Joou Ketteisen Ura Janken Tournament (最弱女王決定戦 裏じゃんけん大会)
Type H
CD

Suzukake no Ki no Michi de "Kimi no Hohoemi wo Yume ni Miru" to Itteshimattara Bokutachi no Kankei wa Dou Kawatteshimau no ka, Bokunari ni Nannichi ka Kangaeta Ue de no Yaya Kihazukashii Ketsuron no You na Mono (鈴懸の木の道で「君の微笑みを夢に見る」と言ってしまったら僕たちの関係はどう変わってしまうのか、僕なりに何日か考えた上でのやや気恥ずかしい結論のようなもの)
Mosh & Dive
Wink wa 3-kai (ウインクは3回) (HKT48)
Suzukake no Ki no Michi de "Kimi no Hohoemi wo Yume ni Miru" to Itteshimattara Bokutachi no Kankei wa Dou Kawatteshimau no ka, Bokunari ni Nannichi ka Kangaeta Ue de no Yaya Kihazukashii Ketsuron no You na Mono (鈴懸の木の道で「君の微笑みを夢に見る」と言ってしまったら僕たちの関係はどう変わってしまうのか、僕なりに何日か考えた上でのやや気恥ずかしい結論のようなもの) (Instrumental)
Mosh & Dive (Instrumental)
Wink wa 3-kai (ウインクは3回) (Instrumental)
DVD

Suzukake no Ki no Michi de "Kimi no Hohoemi wo Yume ni Miru" to Itteshimattara Bokutachi no Kankei wa Dou Kawatteshimau no ka, Bokunari ni Nannichi ka Kangaeta Ue de no Yaya Kihazukashii Ketsuron no You na Mono (鈴懸の木の道で「君の微笑みを夢に見る」と言ってしまったら僕たちの関係はどう変わってしまうのか、僕なりに何日か考えた上でのやや気恥ずかしい結論のようなもの) (Music Video -Short Film Ver.-)
Suzukake no Ki no Michi de "Kimi no Hohoemi wo Yume ni Miru" to Itteshimattara Bokutachi no Kankei wa Dou Kawatteshimau no ka, Bokunari ni Nannichi ka Kangaeta Ue de no Yaya Kihazukashii Ketsuron no You na Mono (鈴懸の木の道で「君の微笑みを夢に見る」と言ってしまったら僕たちの関係はどう変わってしまうのか、僕なりに何日か考えた上でのやや気恥ずかしい結論のようなもの) (Music Video)
Mosh & Dive (Music Video)
Wink wa 3-kai (ウインクは3回) (Music Video)
Love Jugyou (Love修行) (Music Video)
Music Video (PV)