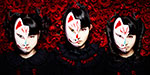 Babymetal World Tour 2014 will be held from July 1 to September 14.
Babymetal will give 3 concerts in Europe which will take place in France, in Germany and in United Kingdom.
They will also hold their first US Tour in July and August and participate in Lady Gaga's Artrave: Artpop Ball.
The idol group will also perform at Heavy Montreal festival in Canada on August 9.
They will be at Summer Sonic 2014 festival in Tokyo and Osaka on August 16-17.
The trailer has been released.
The last live performance of this World Tour will be held at Chiba, Japan, on September 14.
In addition, Babymetal are going to participate in Sonisphere festival in England on July 4-6.
Further details about the concert tickets and these events will be announced later.
Schedule
01/07/2014 : La Cigale, Paris, France
03/07/2014 : Live Music Hall, Cologne (Köln), Germany
05/07/2014 : Sonisphere Festival Knebworth, United Kingdom
07/07/2014 : Electric Ballroom, London, United Kingdom
27/07/2014 : US Fonda Theater, Los Angeles, USA
30/07/2014 : US Airways Arena, Phoenix, USA
01/08/2014 : MGM Grand Garden Arena, Las Vegas, USA
02/08/2014 : Harveys Lake Tahoe, Stateline, USA
04/08/2014 : Energy Solutions Arena, Salt Lake City, USA
06/08/2014 : Pepsi Center, Denver, USA
09/08/2014 : Heavy Montreal Festival, Montréal, Canada
16/08/2014 : Summer Sonic 2014, Tokyo, Japan
17/08/2014 : Summer Sonic 2014, Osaka, Japan
14/09/2014 : Makuhari Messe Event Hall, Chiba, Japan
Video (Trailer)