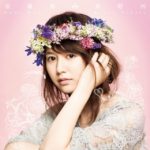 Endo Mai says gooodbye with her new album Saishukai (最終回, Final episode) on December 13th.
Indeed, as its title indicates, this is the last release of Endo Mai (ex-Idoling!!!), before her withdrawal in the entertainment industry.
The CD will contain a total of 15 titles. It will include all her singles such as : Today is The Day (2013), Mujina (2014), Baby Love (2014) et Tameiki to Fuan no Yoru ni (2016).
This album will be available in two editions.
The limited edition will contain a DVD in addition to the video clips of the singles of Endo Mai.
We wish her good luck in her future projects.
Tracklist
CD

The first episode

Today is The Day

Baby Love
Monochro (モノクロ)
Hima (ヒマ)
Sayonara no Mukougawa (さよならの向こう側)
Tameiki to Fuan no Yoru ni (溜息と不安の夜に)

Itsuka no Hibi no Hibi to Kyou no Tsuki (いつかの日々と今日の月)

Toumei na Shiro (透明な白)

MUJINA
recorder~de~pieu
Reborn

Kinmoukusei (キンモクセイ)

close your eyes
The last episode
DVD

Today is The Day (Music Video)
Mujina (Music Video)
Baby Love (Music Video)
Tameiki to Fuan no Yoru ni (Video)
Aisuko e
Sayonara no Mukougawa
Kinmoukusei