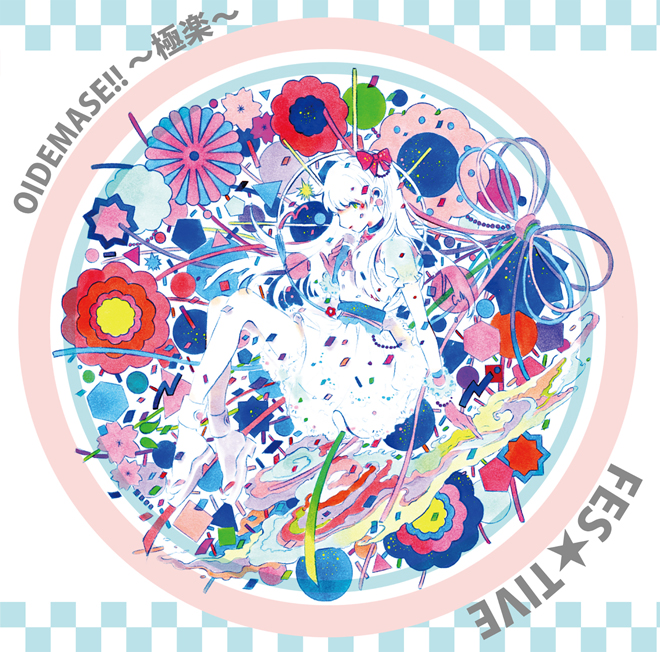 FES☆TIVE will release their new single Oidemase!! ~Gokuraku~ (OIDEMASE!! ~極楽~).
It will be on sale on November 29th.
The song Oidemase!! ~Gokuraku~ will be the opening theme song of the TV programm Tokyo Idol Sensen. The music and lyrics of the song were made by Imakisaka.
The short version of the MV was unveiled.
It will be available in 3 versions under the Tokuma Japan Communications label.
The songs on the third track vary according to the editions.
Tracklist
Oidemase!! ~Gokuraku~ (OIDEMASE!! ~極楽~)
Matsuri no Ato (祭りのあと)
GAN! GAN! Dangan Fighter (GAN!GAN!弾丸ファイター)
Oidemase!! ~Gokuraku~ (OIDEMASE!! ~極楽~)
Matsuri no Ato (祭りのあと)
P. P. P
Oidemase!! ~Gokuraku~ (OIDEMASE!! ~極楽~)
Matsuri no Ato (祭りのあと)
Kanpa~i Bureikou (カンパ~イ無礼講)
Clip Video (MV)