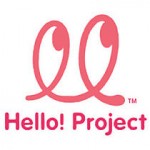 Hello! Project 2013 Summer Cool Hello! will be held from July 27 to August 31.
2 different setlists titled Mazekoze! (マゼコーゼ!) and Sorezore! (ソレゾーレ!) will be performed.
Hello! Project Summer Tour 2013 will take place in Osaka, Tokyo, Osaka, Nagoya, Hiroshima, Fukuoka, Sendai, and Sapporo.
Morning Musume, Berryz Kobo, °C-ute, S/mileage, Juice=Juice, and Hello! Pro Kenshuusei will participate in the concerts. The MCs will be Makoto and Mitsui Aika.
Schedule
27/07/2013

Time : 15:00 / 18:30
Venue : Orix Theater, Osaka
28/07/2013

Time : 14:30 / 18:00
Venue : Orix Theater, Osaka
03/08/2013

Time : 18:30
Venue : Nakano Sun Plaza, Tokyo
04/08/2013

Time : 11:30 / 15:00 / 18:30
Venue : Nakano Sun Plaza, Tokyo
10/08/2013

Time : 15:00 / 18:30
Venue : NTK Hall, Nagoya
11/08/2013

Time : 14:30 / 18:00
Venue : NTK Hall, Nagoya
14/08/2013

Time : 17:00
Venue : Ueno Gakuen Hall, Hiroshima
17/08/2013

Time : 15:00 / 18:30
Venue : Nakano Sun Plaza, Tokyo
18/08/2013

Time : 11:30 / 15:00 / 18:30
Venue : Nakano Sun Plaza, Tokyo
24/08/2013

Time : 14:30 / 18:00
Venue : Fukuoka Shimin Kaikan, Fukuoka
29/08/2013

Time : 18:30
Venue : Sendai Sun Plaza Hall, Sendai
31/08/2013

Time : 18:30
Venue : Nitori Bunka Hall, Sapporo