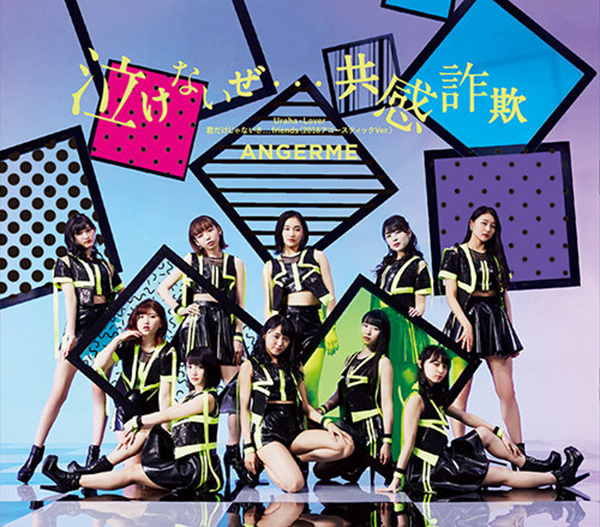 ANGERME will put on sale their new single Nakenaize… Kyoukan Sagi / Uraha=Lover / Kimi Dake Janai sa… friends (2018 Acoustic Ver.) (泣けないぜ・・・共感詐欺 / Uraha=Lover / 君だけじゃないさ…friends (2018アコースティックVer.)) from May 9th.
This is the 24th single by the idol group Angerme.
The songs Nakenaize… Kyoukan Sagi and Uraha=Lover were written and composed by Yamazaki Aoi.