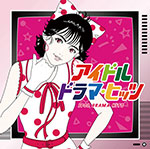 Idol Drama Hits (アイドル・ドラマ・ヒッツ) and Idol Movie Hits (アイドル・ムービー・ヒッツ) were released on March 19.
Idol Drama Hits and Idol Movie Hits are compilation albums. They include theme songs performed by 80s Japanese idols.
It is an opportunity to rediscover famous female artists and to see the evolution of the music industry since 1980.
Each CD contains 18 songs.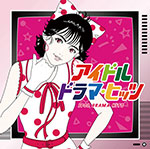 Idol Drama Hits
Photograph of Yesterdays (蒼いフォトグラフ) / Matsuda Seiko
Toki ni Ai wa (時に愛は) / Matsumoto Iyo
Usawa ni Nattemo Ii (噂になってもいい) / Takeda Kumiko
Oneway Generation / Honda Minako
Shiroi Honoo (白い炎) / Saito Yuki
Kanashimi Monument (悲しみモニュメント) / Minamino Yoko
Naze? no Arashi (なぜ?の嵐) / Yoshizawa Akie with Onyanko Club
Stranger Tonight (ストレンジャーtonight) / Oginome Yoko
Gimon (疑問) / Tachibana Risa
Mienai Tsubasa (見えない翼) / Ito Maiko
Escape! (エスケイプ!) / Igarashi Izumi
Let's Go Seishun (Let's Go 青春) / Junko & Cheerleaders
Stand Up / Hayami Yu
Ryoute Ippai no Memory (両手いっぱいのメモリー) / Watanabe Minayo
Sore Ijou, Are Miman (ソレ以上、アレ未満) / Kokusho Sayuri
Paradise Walker (パラダイス・ウォーカー) / Ito Chieri
Virgin Heart (ヴァージン・ハート) / Sagara Haruko
Akai Shougeki (赤い衝撃) / Yamaguchi Momoe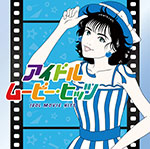 Idol Movie Hits
Tengoku no Kiss (天国のキッス) / Matsuda Seiko
Haikarasan ga Tooru (はいからさんが通る) / Minamino Yoko
Believe Again / Asaka Yui
Passion / Hayami Yu
Kodoku na Hurricane (孤独なハリケーン) / Honda Minako
L'Ile la plus Proche du Paradis (天国にいちばん近い島) / Harada Tomoyo
Yumeiro no Message (夢色のメッセージ) / Nishimura Tomomi
May / Saito Yuki
Shiosai no Uta (潮騒の詩) / Sawaguchi Yasuko
Natsufuku no Eve (夏服のイヴ) / Matsuda Seiko
Tropical Mystery (トロピカル・ミステリー) / Yasuda Narumi
Sabishinbou (さびしんぼう) / Tomita Yasuko
Ai no Aurora (愛のオーロラ) / Oginome Keiko
My Boyfriend (マイ・ボーイフレンド) / Kitahara Sawako
Night Train Bishoujo (ナイトトレイン・美少女) / Manabe Chiemi
Ai no Kagerou (愛の陽炎) / Ito Maiko
Hi no Tori (火の鳥) / Watanabe Noriko
Shounen no Umi -Deai- (少年の海 -出逢い-) / Yamaguchi Momoe