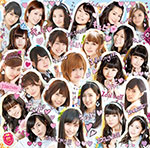 Idoling!!!'s 22th single Kyupi (キュピ♥) will be released on May 28.
This is the first release of Idoling!!! since the graduation of the former leader Endo Mai.
In order to appear on the cover artwork, the members had to receive a total of 300 "likes" for articles about this single on their blog in a limited period of 75 hours. All members succeeded the challenge.
The limited editions include different versions of the coupling song performed by each generation of Idoling!!!.
They come with a DVD or a Blu-ray with the music video of the title song, its dancing version and making-of footage.
It includes a trading card randomly selected and a ticket for a release event.
Furthermore, Sakai Hitomi is currently inactive due to poor physical health.
Endo Mai will release her 2nd single Mujina on May 14
Yoyokama Rurika's 4th single Shunkan Diamond (瞬間Diamond) will be on sale on on June 18.
Tracklist
Regular Edition

CD

Kyupi (キュピ♥)
Donuts no Mukougawa (ドーナツの向こう側)
Kyupi (キュピ♥) (Instrumental)
70 Oku Bun no 1 (70億分の1)
Donuts no Mukougawa (ドーナツの向こう側) (Instrumental)
Type A

CD

Kyupi (キュピ♥)
70 Oku Bun no 1 (70億分の1)
Donuts no Mukougawa -1st generation ver.- (ドーナツの向こう側 -1期ver.-)
Donuts no Mukougawa -3rd generation ver.- (ドーナツの向こう側 -3期ver.-)
Donuts no Mukougawa -5th generation ver.- (ドーナツの向こう側 -5期ver.-)

DVD

Kyupi (キュピ♥) (Music Video)
Kyupi (キュピ♥) (Dancing ver.)
Kyupi (キュピ♥) (Making-of)
Type B

CD

Kyupi (キュピ♥)
70 Oku Bun no 1 (70億分の1)
Donuts no Mukougawa -2nd generation ver.- (ドーナツの向こう側 -2期ver.-)
Donuts no Mukougawa -4th generation ver.- (ドーナツの向こう側 -4期ver.-)
Donuts no Mukougawa -Neo generation ver.- (ドーナツの向こう側 -NEO期ver.-)
Omake Kyupi (おまけのキュピ♥)

Blu-ray

Kyupi (キュピ♥) (Music Video)
Kyupi (キュピ♥) (Dancing ver.)
Kyupi (キュピ♥) (Making-of)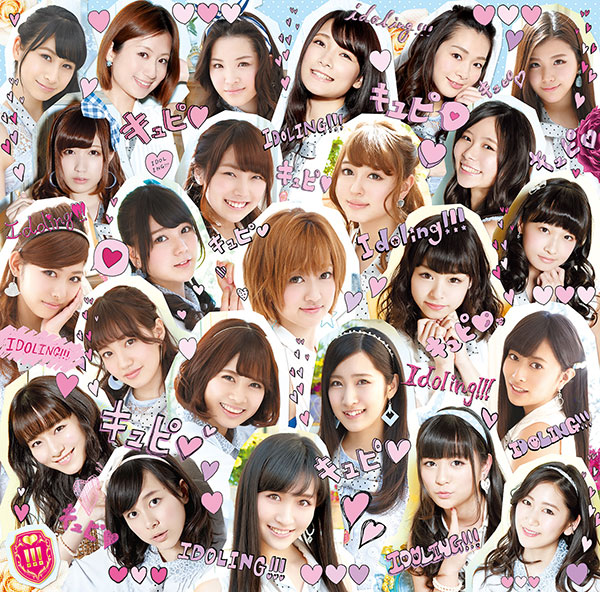 Kyupi (キュピ♥)