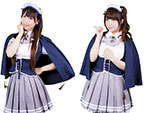 Momoko Little Berry and Moe Mieray joined Afilia Saga as new members.
Check out details about their profiles.
The annoucement was made during Afilia Saga one-man live Mugen Jikuu no Mahoujutsu (夢幻時空の魔法術) on July 18.
Momoko Little Berry was promoted from Stand-Up! Hearts. Her real name is Naruse Momoko.
Both girls are going to participate in the campaign to promote the idol group's 3rd album Realism on sale on August 28.
Momoko Little Berry (モモコ・リトルベリー)
Birthday : March 3
Blood type : A
Height : 153 cm
Hobby : sleeping, eating
Favorite food : candy, natto, ramen
Location : Shinjuku
Nickname : Momokyun (ももきゅん)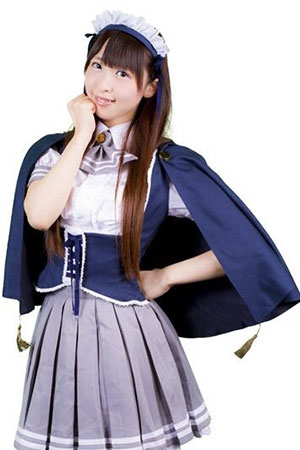 Moe Mieray (モエ・ミーレイ)
Birthday : September 25
Blood type : A
Height : 143 cm
Hobby : rice eating, playing with animals, watcing movies
Favorite food : chocolate
Location : Roppongi