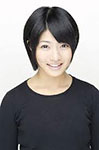 Nomoto Manami announced her graduation from Idoling!!!. She is going to stop her activities at the end of December.
She decided to leave the group due to personal and family reasons.
Nomoto Manami is a member of Idoling!!! as Idoling #24. She joined the group as a 4th generation member in April 2010.