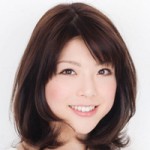 Former Morning Musume members Ogawa Makoto, Niigaki Risa, and Mitsui Aika are going to perform in the stage play Tokugawa 15.
The stage play will run from March 20 to 24 at The Pocket, Nakano.
Ogawa Makoto will act in a lead role. Niigaki Risa will make a guest appearance on March 23, and Mitsui Aika on March 21.
Schedule
20/03/2013 : 14:00 / 18:00
21/03/2013 : 14:00 / 19:00
22/03/2013 : 14:00 / 19:00
23/03/2013 : 14:00 / 18:00
24/03/2013 : 12:00 / 16:00