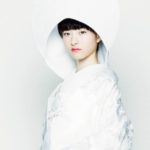 Japanese idol group Shiritsu Ebisu Chugaku is in mourning.
It's with delay but also with sadness that we announce to you the recent death of Matsuno Rina occurred of February 8. The news broke shortly after 11:30am (JST) on FNN Spark.
Matsuno, fallen ill a few days ago, was resting at her home in Tokyo while the rest of Shiritsu Ebisu Chugaku members was performing a concert in Osaka on February 7th. At around 5:00am, on February 8th, her family contacted emergency medical services (119) as her condition had worsened. Despite being rushed to the hospital, Matsuno passed away at the age of 18.