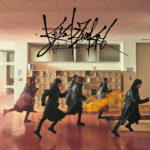 Keyakizaka46 will release their new single Glass wo Ware! (ガラスを割れ!) on March 7th.
This is the 6th single of the idol group Keyakizaka46.
The selected members (senbatsu) for this single are: Ishimori Nijika, Imaizumi Yui, Uemura Rina, Ozeki Rika, Oda Nana, Koike Minami, Kobayashi Yui, Saito Fuyuka, Sato Shiori, Shida Manaka, Sugai Yuuka, Suzumoto Miyu, Nagasawa Nanako, Nagahama Neru, Habu Mizuho, ​​Harada Aoi, Hirate Yurina, Moriya Akane, Yonetani Nanami, Watanabe Rika and Watanabe Risa.
The usual central member is Hirate Yurina.